Reece Dunn did not take long to make his mark on the international para-swimming stage in 2019 - and now he cannot wait for a return to racing at next month's British Para-Swimming International Meet (BPSIM) in Sheffield.
The Plymouth Leander athlete enjoyed a breakthrough few months last year, which culminated with him securing three gold medals, one silver and a trio of world records at September's World Para Swimming Championships, in front of raucous home support at the London Aquatics Centre. 
Less than 12 months out from Tokyo 2020, that was a statement performance from Dunn in his debut season of para-competition. 
Now, of course, the focus has turned to ensuring he secures a place at the Paralympic Games by meeting the qualifying times at April's trials - and Dunn is ready to get the competitive juices flowing again. 
"Training is tough at the minute, but I'm just so excited to race for the first time in a while," he said.
"I'm looking forward to resting, for one, and not feeling tired anymore!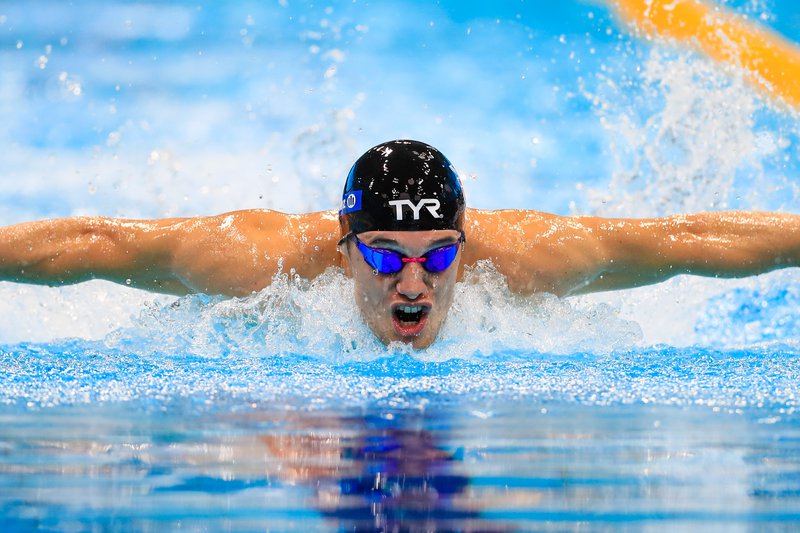 "I'm just trying to put the hard work in now, get all the hard stuff out of the way. Then once taper comes around, I'll concentrate on being in the best condition that I can be for trials in Sheffield.
"I'm really looking forward to it. Trials have come around very fast, especially because Worlds were so late, being in September.
"But I'm looking forward to racing now and hopefully being in the condition that I was at Worlds." 
After getting a taste of the international scene with impressive displays at last year's BPSIM - which doubles as a leg of the World Para Swimming World Series - and a World Series event in Berlin, Dunn was in supreme form at the London Aquatics Centre on his World Championship debut.
Among the highlights were his world-record swim to take gold in the Men's S14 200m Freestyle, with Tom Hamer and Jordan Catchpole following in for silver and bronze respectively to lock out an all-British podium.
There was another world record for Dunn later in the meet, on the way to S14 100m Butterfly victory. That is one the Robin Armayan-coached swimmer hopes can prove a huge springboard towards Tokyo.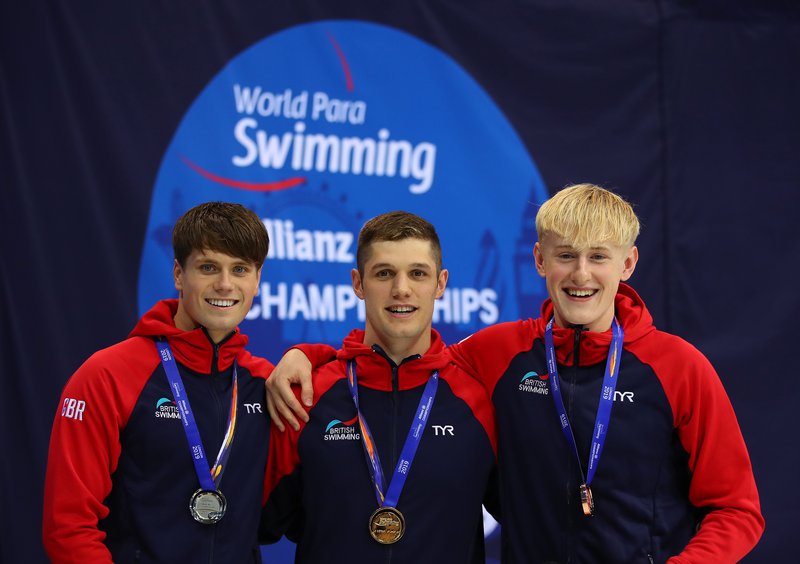 "The World Championships were awesome. For my first major international competition as well, I swam some of the best times I've done, especially in the 100m Butterfly," he added.
"I'd not PBd (recorded a personal best) in that since April 2016, so to do that three-and-a-half years later, on that kind of stage as well, was awesome.
"Obviously you have to put a marker down a year before Tokyo, just to push everyone on a bit more. Hopefully it gives me a massive push as well and a bit more positivity for 2020."
Dunn was one of 19 British athletes who got a chance to experience what the build-up to the Paralympics will be like when they headed to Suzuka for January's three-week immersion camp, which involved intense training, team building and cultural experiences. 
So how was that for the Plymouth man?
"It's the furthest I've ever been away from home. To be honest, I was a bit apprehensive about the flight because 11 or 12 hours on a plane isn't ideal," said Dunn.
"But hopefully it's there to find the best way I can prepare for the journey, if I make the team for Tokyo after trials.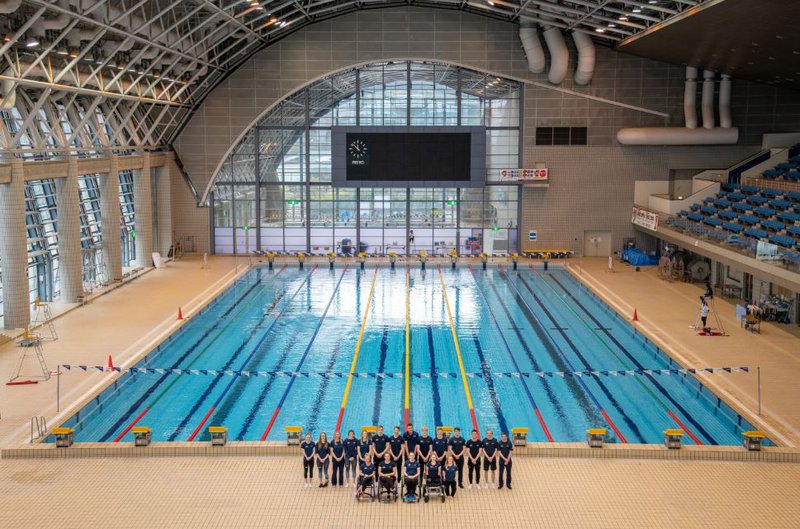 "The camp overall was amazing. We did some tough work, especially for January, a bit more than I'd usually do then. 
"I get along with a lot of people on the team as well. It was about enjoying the experience while getting the most out of it, training-wise and culturally.
"Everyone on the team looks out for each other. We try to have as much fun as we can and try to enjoy things outside of swimming as well." 
Dunn will want to be back out in Japan when the summer rolls around, and that means securing his Paralympic place at the upcoming trials at Ponds Forge, which take place between 9th and 12th April. 
The hard work continues, and Dunn has all the motivation he needs. 
"It's exciting. Making the team will be everything that I've ever trained for - and then to travel to different countries while doing a sport you enjoy so much is a big bonus." 
You can be in the stands at Ponds Forge to see Dunn and his British teammates push for medals and Paralympic qualification next month. Click HERE to get your tickets.