Elite global para-swimming competition is set for its eagerly-awaited return this week as Sheffield's Ponds Forge plays host to the British Para-Swimming International Meet. 
The annual event - which is running from Thursday 8th April to Sunday 11th April - doubles up as the opening leg of this year's World Para Swimming World Series and the Paralympic trials for those British athletes hoping to book their place on the flight to Tokyo in the summer. National titles will also be up for grabs for the Brits, meaning there will be plenty on the line in every race across the four days.
More than 20 different nations will be represented among an action-packed schedule, as athletes look to lay down a marker after a year of unprecedented disruption.
There are established British Para-Swimming stars wherever you look, with Paralympic, World Championship and European medallists lining up again and again, while up-and-coming swimmers and the next generation of world-class talent are ready to impress too.
Ellie Simmonds, Maisie Summers-Newton and Grace Harvey will all compete in a strong Women's multi-classification (MC) 200m Individual Medley on the opening day, as they did at the recent Manchester International and British Swimming Invitation Meets in Manchester.
Jordan Catchpole and Hannah Russell were among a host of other athletes who put instrong performances there and will hope to carry that form into BPSIM, while Alice Tai, a seven-time winner at the 2019 London World Championships, is set to line up in three different strokes – freestyle, backstroke and breaststroke.
The men's Freestyle looks like providing some stunning contests too, with Catchpole going up against the likes of world-record holder Reece Dunn and 2019 Para-Swimming Emerging Athlete of the Year Louis Lawlor.
Greece's Dimosthenis Michalentzakis is sure to be a factor in those races as well. He is one of the big international stars on show in Sheffield, with Paralympics host nation Japan represented across a multitude of events.
Given the unique circumstances, this year's BPSIM is being staged in a COVID-securebubble environment, which includes pre-competition testing and restricted venue access.
Looking ahead to the action, British Para-Swimming Head Coach Rob Aubry said: "This is a really exciting meet to be happening right now. It's the first of the World Para Swimming World Series, so it benchmarks us against the rest of the world ahead of getting a snapshot of where the USA are in a week, with the Italian event the week after.
"It's also our trials event for the Paralympics, giving our athletes the opportunity to be selected for the Games in line with our selection process. We're excited to have more than 20 nations here, which means our swimmers have a great direct racing opportunity going through the four days of competition.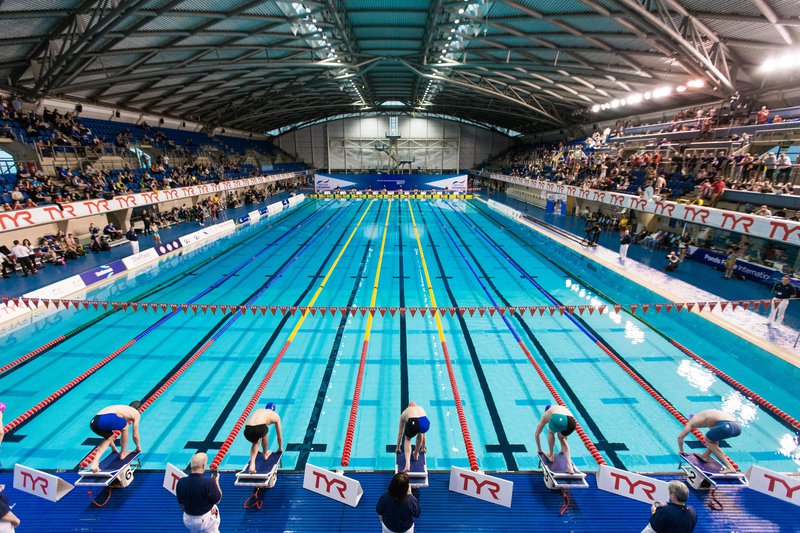 "It is not easy to run an event under COVID restrictions, but the confidence the two recent Manchester meets has given us means we are really looking forward to racing and getting the best performances out of our athletes under these protocols. We also recognise the challenge faced by those athletes who are unable to compete here this week due to restricted training and access to pools over the past years, and we are looking forward to the time when all are able to be back training and racing without restriction."
Every second of the morning's heats and evening finals will be livestreamed across our YouTube and Facebook channels, while the British Swimming social media channels will provide regular updates and insights from the athletes, with daily reports also being published on our website.
Live results are available HERE.