Spearheaded by seven Tokyo Paralympic champions, an exciting combination of experience and emerging talent makes up the British team headed to Madeira, Portugal for June's World Para Swimming Championships. 
With news recently confirmed that Manchester will host the 2023 edition of the World Para Swimming Championships, the roadmap of key international para-swimming opportunities leading into Paris 2024 is becoming ever clearer. The world's top para-swimmers will first turn their gaze towards Madeira for the 10th edition of the global competition across 12th-18th June as their first chance to impress on the global stage since the Tokyo Games.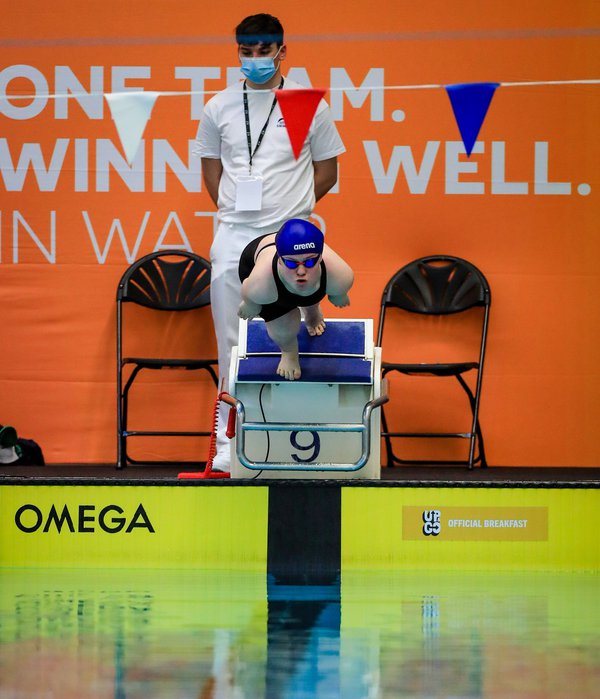 All 14 British medallists from the pool in Japan will regroup as part of the travelling cohort this summer, with Maisie Summers-Newton, Reece Dunn, Hannah Russell, Tully Kearney and Bethany Firth looking to back up their respective individual Paralympic titles with yet more podium-topping moments.

Fond memories will accompany Jessica-Jane Applegate's return to the Penteada Olympic Swimming Complex, with the City of Norwich athlete having left with a quartet of golds from the venue that hosted last year's European Championships. Alongside Jordan Catchpole - who anchored home the foursome of Applegate, Firth and Dunn for Mixed S14 4x100m Freestyle triumph in Tokyo – Applegate completes the list of seven Tokyo Paralympic Champions that bolster the team.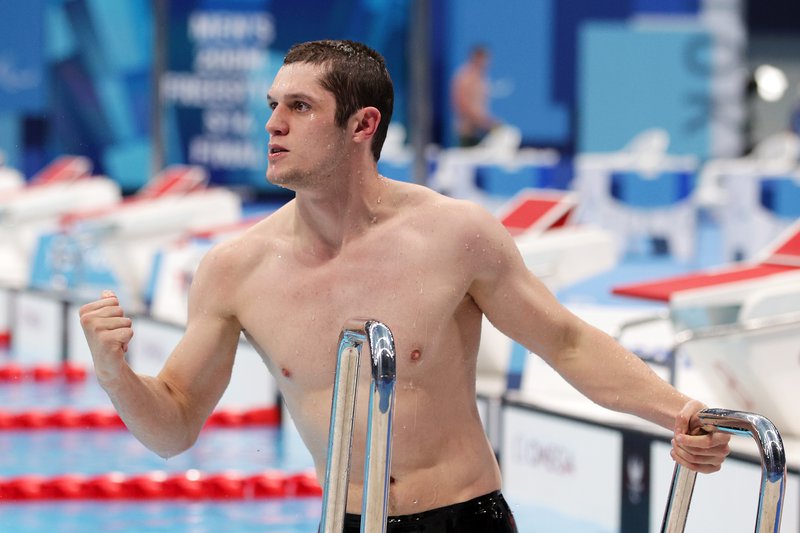 The S14 Mixed 4x100m Freestyle Relay made its inaugural appearance at London 2019, and the mixed format is now being adopted across all relay classification categories following a review of the event programme for this Paralympic cycle. As a result, double Paralympic silver medallist and world champion Becky Redfern could find herself behind the blocks in a relay combination with older brother Matthew, who is also an S13 swimmer.

They are not the only siblings to make the team, with Northampton Swimming Club's Humphrey twins, Scarlett and Eliza, earning their first senior selections together.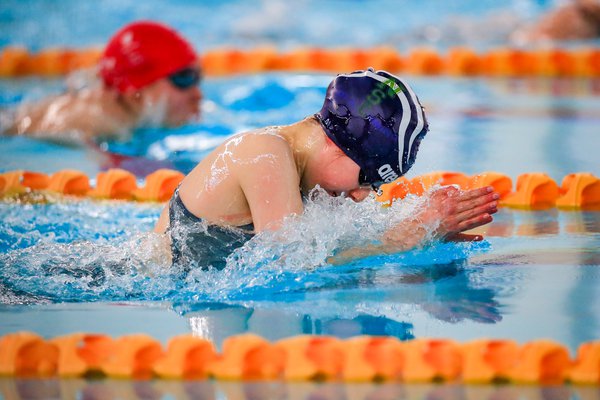 Aberdeen 2022 recently kick-started what is hoped to be the first undisrupted World Series competition calendar since 2019, and showcased a host of domestic prospects with the British Para Swimming Meet 2022 running in parallel. Stephen Clegg produced the standout British performance of the meet by going close to his own world record, while Poppy Maskill - who impressively took home a maiden World Series gold in the Women's MC 100m Butterfly - Sam Downie, Oliver Carter and Cameron Vearncombe grasped the opportunity to put in a display and earn their debut British team selection.
Speaking on the selections, Head Coach Rob Aubry said: "I'm delighted with the team that we have selected to represent Great Britain at the World Championships in June. Tokyo was a huge success under challenging circumstances last year, however we're now focussed on positively building momentum into this new Paralympic cycle and it's exciting to welcome some new faces to the team.
"We'll continue working closely with these athletes and their home programmes on progression plans to enable them to arrive at the Championships in a position to deliver their best possible performance."
British Swimming Associate Performance Director Tim Jones added: "With a shortened cycle into the next Paralympic Games, these World Championships in June are one of the foundation stones as we build towards our Paris 2024 objectives. The team selected bonds together a terrific blend of experienced names and exciting prospects - this combination will not just make us competitive on the medal front, but presents a key development opportunity for our next generation to refine their craft in the international arena."
The British Para-Swimming team for the 2022 World Para Swimming Championships:
Jessica-Jane Applegate, City of Norwich
Ellie Challis, NPC Manchester
Louise Fiddes, Hatfield SC
Scott Quin, Edinburgh University
Rebecca Redfern, Worcester SC
Hannah Russell, NPC Manchester
Toni Shaw, University of Stirling
Maisie Summers-Newton, Northampton SC
The athletes above gained pre-selection based on performance at the Tokyo 2020 Paralympic Games, and post-Games domestic meet criteria.
Stephen Clegg, Edinburgh University
Sam Downie, East Lothian
Bethany Firth, Ards SC
Eliza Humphrey, Northampton SC
Scarlett Humphrey, Northampton SC
Poppy Maskill, Alsager SC
Brock Whiston, Barking and Dagenham AC
The athletes above gained selection after they achieved the consideration time as per the selection policy (individual).
Oliver Carter, University of Stirling
Jordan Catchpole, Team Waveney
Reece Dunn, Plymouth Leander
Suzanna Hext, Swindon ASC
James Hollis, Loughbrough University
Tully Kearney, NPC Manchester
Lyndon Longhorne, Derwentside SC
William Perry, Northampton SC
Matthew Redfern, Worcester SC
Alice Tai, Ealing SC
The athletes above gained selection after they achieved the consideration time as per the selection policy (relay).
Tom Hamer, NPC Manchester
Grace Harvey, NPC Manchester
Louis Lawlor, City of Glasgow ST
Zara Mullooly, Leeds University
Cameron Vearncombe, Plymouth Leander
The athletes above gained selection at the discretion of the British Para-Swimming Head Coach.
British Para-Swimming selection policies can be found here.