Ellie Challis, Leah O'Connell and Tom Hamer have completed their moves to the British Para-Swimming National Performance Centre (NPC) in Manchester. 

The trio are all training under Graeme Smith, the NPC Lead Coach, and former Paralympic champion Jonathan Fox, as preparations continue for April's British Para-Swimming International Meet, which doubles as the opening leg of the 2021 World Para-Swimming World Series and as the trials for those looking to qualify for the Paralympic Games in Tokyo.  
While up-and-coming pair Challis and O'Connell are making the transition to the National Performance Centre for the first time, Hamer - who has medalled at Paralympic, World Championship, European and Commonwealth level - is returning to his former training base after a stint at Stockport Metro. 
All three athletes are united in the positivity they are feeling in Manchester, especially in the unique context of the coronavirus pandemic, which is limiting access to pools for many. 
For SB2 50m Breaststroke world-record holder Challis, part of that positivity comes from training alongside so many other athletes looking to succeed at the very highest level of the sport. 
"It's so good to be with everyone, because normally you might only get to see each other a few times each year. It's nice to get to know them as people away from swimming as well," said the 16-year-old.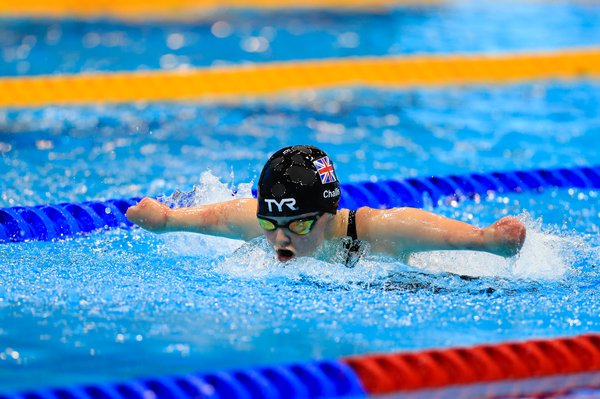 "Things are going well for me in Manchester, it has been good. I'd only been up to the Centre for Nationals and a few training camps beforehand, but I really like it here. 
"I talk to everyone. It's just nice to see everyone and chat while we're following the protocols, especially now we're back in a national lockdown - the people I'm working with are the only people I really see now, so that is nice to have." 
O'Connell is in agreement. She said: "The move has been better and easier than I thought it might be. Everyone has been very welcoming, even if it has been a little strange due to all the restrictions that we understandably have had to learn to follow. 
"It's been a great privilege to be able to swim, I'm very grateful and it has been great to train around my fellow athletes. Fully connecting with those athletes has been a little more difficult due to social distancing rules, but that is understandable." 
Hamer, meanwhile, is enjoying being back on familiar ground and in familiar waters.
"It's been nice to come back, because I was here for five years previously - so if I hadn't left, I'd still be the oldest cookie here!" said Tom, who claimed SB14 200m Freestyle and 200m Individual Medley silvers at Rio 2016. 
"It was nice swimming at Stockport for a year, when I needed a bit of a change of scenery, but I made the decision after the 2019 World Championships about making the move back for the lead-up to Tokyo, especially as I worked really closely with Graeme Smith during Worlds, and he had been my previous coach at the NPC before.
"There is a great atmosphere here, everyone has progressed and I'm really enjoying it. With the pandemic, I also appreciate that I was blessed to move back to the Manchester centre when I did."
Hamer is hopeful a reunion with coach Smith will bear fruit at this summer's rescheduled Paralympic Games in Japan. 
And the 22-year-old is also getting used to working with a former teammate from countless British squads. So how has he found going from being Fox's lane partner to following his instructions from pool deck?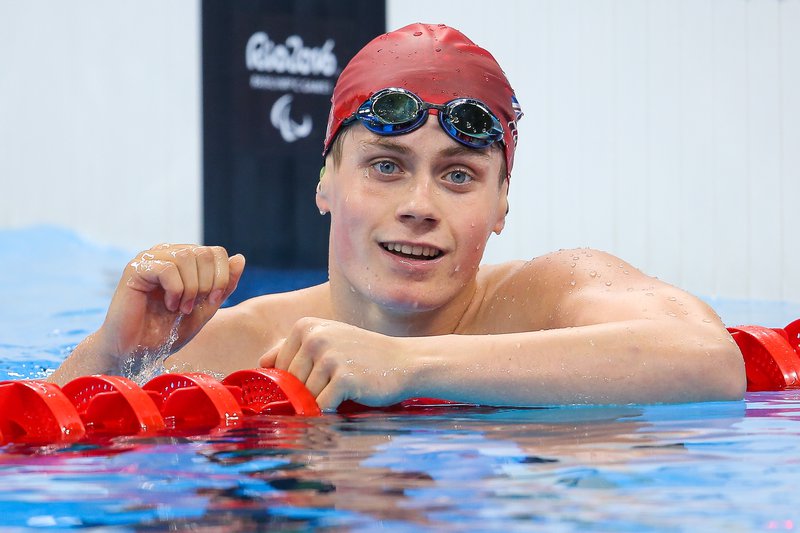 "I primarily work with Graeme, and then Jonathan is on standby. That is a really different approach for me. I've been on the team for seven years now, and for five of those years, my lane partner was Jonathan," he added.
"So it is very weird in that respect, because he was the guy who I went on every camp with, went to all the major Games with, I shared rooms with him as a teammate and a friend - and now he's on deck, which is great! 
"It's good to have that athlete representation, in a way. He is representing the athletes, but he's also the staff as well. He understands, because he's been on the team, so he's more of an insight man, if that makes sense. 
"As for Graeme, I worked really well with him again at the Worlds in London in 2019 and we just seemed to click." 
Challis medalled on her senior international debut at those World Championships, working under coach Lisa Lawrence of the Clacton Sharks.  
She is now learning from the duo of Smith and Fox - and that is a combination the youngster is getting plenty from. 
"It's going really well. It took some time for them to get to know me and for me getting used to their training styles - but it's really good," said Ellie. 
"They are two really good coaches, and it's nice to get a different coach's opinion. Because there is the two of them, they can chat and decide things together, so if we are trying to make a hard decision about something, it's nice to have more than one coach's opinion sometimes."
O'Connell, meanwhile, has moved to the Manchester centre from Camden Swiss Cottage Swimming Club – and she is now primarily working with two-time Paralympian Fox. 
"It has been going well, and we've mainly been working on my technique and technical aspects that needed refinement, so that is a real positive for me."