Matty Lee is one of the most promising young divers in Great Britain and recently competed at the Puerto Rico Grand Prix coming home with two gold medals. On the back of his success he looks ahead to the British Diving Championships in Edinburgh. 
I really enjoyed Puerto Rico. I won two gold medals which is amazing. I competed in both the 10m Individual and the 10m Synchro.
I didn't really have a goal in the mixed 10m Synchro with Robyn as I haven't competed with her before and like I always do in mixed Synchro it's about relaxing and enjoying it. I just knew if we dived as we normally can then we should be up there for a medal. It was kind of nice to have the event ahead of my individual because it gives you a chance to have a hit out.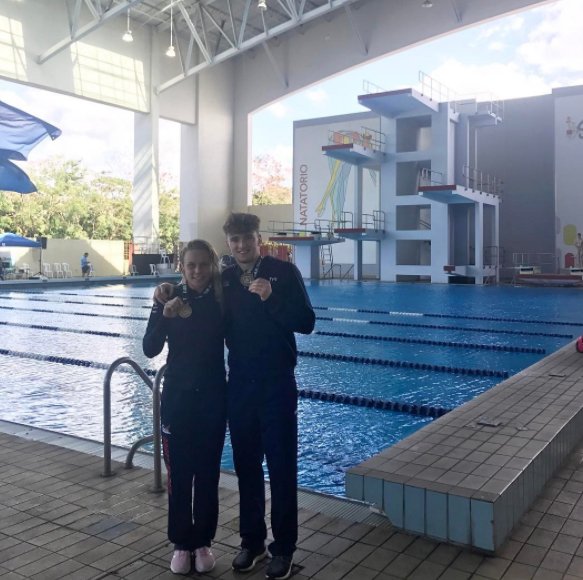 In the 10m prelim I knew that the standard wasn't the highest so I knew I didn't need to go all out. Peng [Li], who coached me over there, was telling me to keep some back for the semi-final. So I really focused on the fact that I needed to keep some energy for the semi-final and final. This is the first time I have progressed through each round and to have completed the prelim and semi to make the final was great.
I felt so relaxed and easy going into the final and I knew I had good training behind me. I'm coached by Marc [Holdsworth] now and we'd been working hard in Leeds. I feel like I'm starting to get stronger and understand my body better and in some ways I feel like a different diver. I felt really confident in the final and kept my dives steady and it really worked.
In the final I started pretty well. Back twister for me is pretty consistent so I like to start with it and get some good points on the board. Then my armstand has been causing me problems this year but in Puerto Rico I just felt so comfortable in the armstand hold. It wasn't the best dive but I did a steady dive.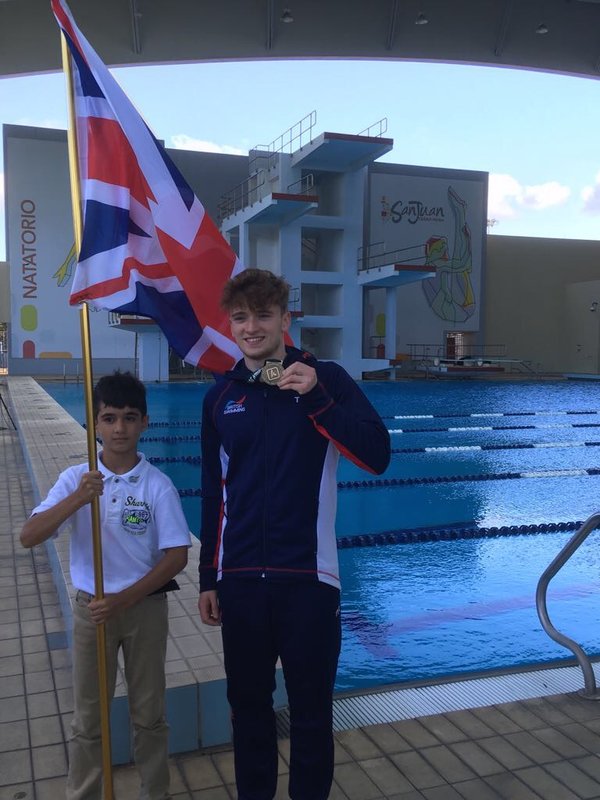 I knew I had to do reverse really well to keep my momentum going. I kind of feel the same before every dive but it just went really well. Then it was down to my Front 4.5. In the training just before the competition I was about to do this dive and they were closing the boards and I thought I need quickly do it. I felt like everyone was watching me and then I did a really good dive and I thought 'No I should have saved it'. Luckily I did a similar dive in the final too.
Front 4.5 is a good one to end on because although it's my hardest dive when you have the adrenaline from a competition and you know you need to do it well - it's easy to nail it.
All of that meant I won my first senior individual international gold medal and the first time I had improved my score throughout the competition.
Next up for me is British Championships and I'm pretty excited to compete again. After Puerto Rico I have confidence that I can do well there and I was pretty close to scoring 500 points and that's definitely an aim for me to get that soon.
I want to do my best in Edinburgh and see what happens from there. The Platform event has a lot of depth now. We've got some really strong athletes in there but I'll just focus on what I can do.
I'll also be doing mixed synchro with Lois and I think that should be an exciting event.