When Fran Leighton led the Team GB women's water polo team out for their opening match at London 2012, she was taking her place in a moment of Olympic history.
For the very first time, a squad of British women was competing on the ultimate sporting stage, 12 years after the women's event's inaugural appearance, at Sydney 2000.
But for the then-30-year-old Fran, it was also an unforgettable personal experience that had been a decade in the making, from the day she was named captain at the tender age of 20, as she explains for the latest feature in our Women In Water series.
"That was a really big challenge, and I found that really tough. Being so young, and with people a lot older than me in the team at the time, there was a realisation of 'wow, I'm supposed to be leading this team now!' recalls Leighton, 19 years on from that milestone moment in her water polo career.
"It was quite a nervous period of time, and I remember feeling like I couldn't do it, really worrying about it. It all came good in the end, and so by the time we got to London 2012, I had been the captain for 10 years.
"By then, we had got such a good set of girls, it was like walking out with your best friends. They are probably some of the best experiences I had.
"We were all nervous about getting selected. People probably don't realise that, while we knew the team itself was in and qualified, you're only personally selected as a member of that team about two or three weeks before the Games.
"I was lucky enough to be involved and it was amazing. The Opening Ceremony was one of the most amazing days, walking out into the stadium. It was actually very socially-distanced, looking back - you're supposed to have a metre between each of you, two metres between each row, things like that. Then the minute your toe hit the track, all of that went out the window! Everyone goes bonkers - and I could not tell you whereabouts we entered the stadium, I have no idea!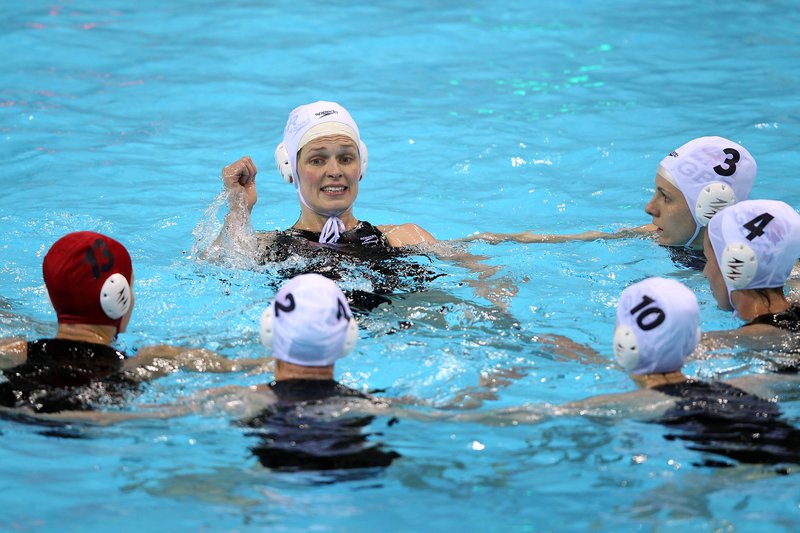 "It was just insane, and that was such an amazing experience, to be with all the athletes, the whole crowd and spectacle of it. Some of it is relief as well, after all that training you realise, 'it's actually here' - and that was our last bit of that before saying, 'now we have to be ready to compete'."
While Fran was perhaps always destined to go into the physical, high-intensity world of water polo - her father Norman Leighton is a long-time Water Polo Talent and Development Officer for Swim England, meaning some of Fran's earliest memories are from the sport - the dedication, application and skill it took to get to that halcyon London 2012 moment is clear from the journey she went on.
Around the time that the British Water Polo High Performance Centre was set up in Manchester, Leighton turned down job opportunities in London to focus on her training in the sport. It would prove a decision that defined not only her time in water polo, but the sporting routes she has taken since too, of which more later.
"That was quite a big deal. I probably didn't realise at the time that that decision was quite a big turning point in my life," she explains.

"We set up the High Performance Centre and got to train twice a day, every day, which was brilliant - but we had to work at the same time. When the Olympics were announced, we got a little bit more funding, so I'm actually lucky enough to be able to say I'm someone who was paid to play water polo. Who would ever have said that? Even though it wasn't enough to live off, it was still an amazing opportunity.
"That was a tough few years with all the training. We competed in the World League, we did World Championships and things like that, so it was an amazing time – and I couldn't have achieved any of it, or anything that came afterwards, without the support of my family and friends."
A Commonwealth bronze for her England team in 2002 was among other notable highlights as captain Fran played a crucial part in British women's water polo building towards that maiden Olympic appearance on 30th July 2012.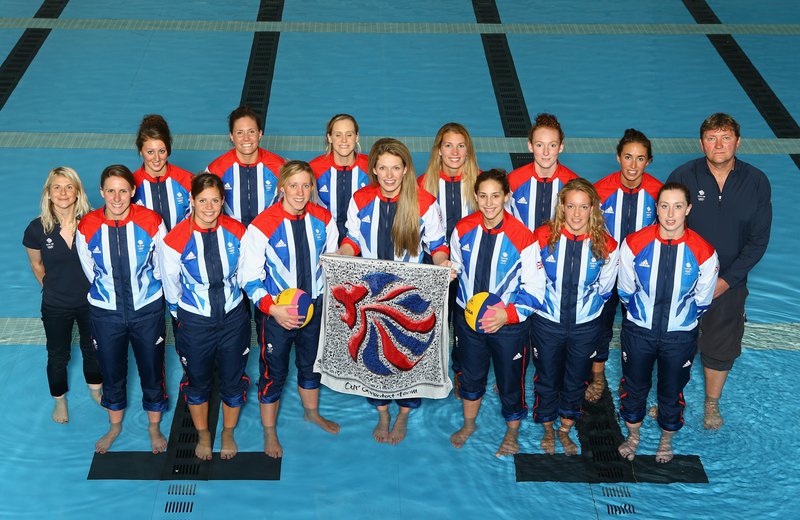 While the British team lost all three of their group A matches - including an agonising 7-6 defeat to Italy, despite an Angela Winstanley-Smith hat-trick, in their opening fixture - Leighton and her teammates competed impressively with some of the strongest nations in the sport.
That, in the squad's historic circumstances, was a feather in the cap in itself for Fran, who hopes it is not too long before she is joined by another British women's water polo captain at Olympic level.
"It's not just me as captain, but for me and that team to be the first group of girls to have ever done that for Britain - even now, eight-and-a-half years on, I appreciate that so much. At the time, you don't really think about it - it's only when you get a bit older, you look back and think, 'I actually used to be all right at that!'
"One of the best outcomes for us was, as much as it was short-lived, UK Sport acknowledging what we had done, seeing how well we had come on, our improvements. At the time, we were really proud that, although our results weren't what we'd wanted, we felt we had actually represented Britain and women's water polo really well.
"Being the first and unfortunately the only Team GB Olympic women's captain, I'd love to see UK Sport backing team sports again, so that maybe three or four Olympics down the line, we can be back up there and be competitive."
The skills gained during Fran's time as water polo skipper, both in and out of the pool, have stood her in good stead for a multitude of roles since she hung up her cap.
Those positions included her time as Team Operations Manager for England men's rugby sevens team as they claimed Olympic silver at Rio 2016 - "I understood then how my parents must have felt watching me at the Olympics, because I've never been as nervous watching a match as I did watching the boys in Rio."
That job was sandwiched by time in the men's 15-a-side game.
"I was really lucky that when I was winding up my water polo career, I had already done a bit of event work during my time playing. I did the World Short Course Championships in Manchester in 2008, and then as I was finishing water polo, I became accreditation manager at The Oval for the ICC Champions Trophy cricket tournament," says Rotherham-born Leighton.
"I then ended up getting a job for the 2015 Rugby World Cup in England. That's how I met Eddie Jones, when he was head coach of Japan - and then after Rio 2016, when he had become England boss, I spoke to him and took up a role with England.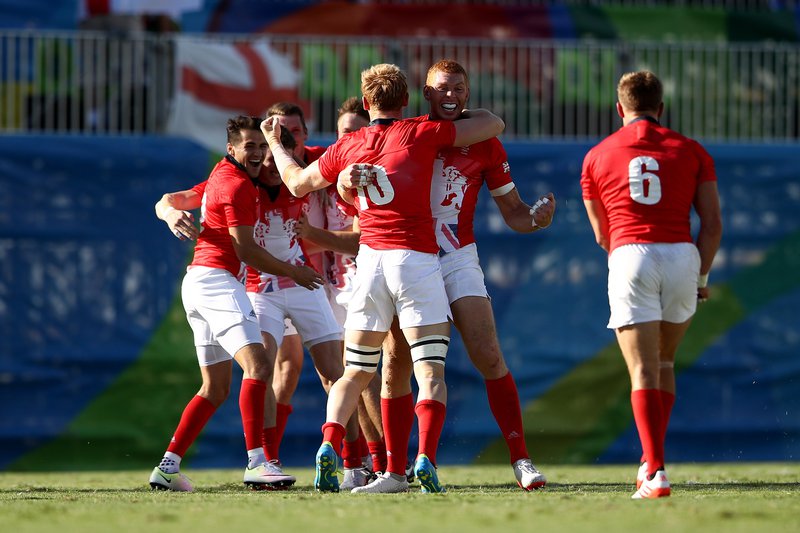 "There were two of us, myself and Charlotte Gibbons, who were the operations managers for the team, managing logistics and operational stuff for the team, which meant we travelled everywhere with them.
"I think sometimes, because we're women, people would ask, 'do you travel with the team, or do you do the media and PR side?' Nope, we are there through all of it. We make sure everyone is in the right place at the right time, hotels are booked, transport is sorted and all that."
Fran is now back in the world of multi-sport events, helping to oversee the organisation of athletics, judo, wrestling and rugby sevens at the Birmingham 2022 Commonwealth Games.
That Games will be the first in history where more medals are awarded to women than men, thanks in part to the introduction of new sports - women's cricket - and new events in established disciplines, like the SB6 100m Breaststroke.
"It's so exciting, and such an amazing experience to be part of something where there are more medals for women. One of the nicest things is when I saw Hannah Cockroft find out that her event would be in the Games. The excitement I saw then reminded me what it's like to be an athlete," she says.
"In these tough times, with everything going on at the moment, all the uncertainty of this year, when it does come to 2022 it'll be such a celebration of sport, hopefully people can be back together again, we can get everyone in stadia and really enjoying the sport on show."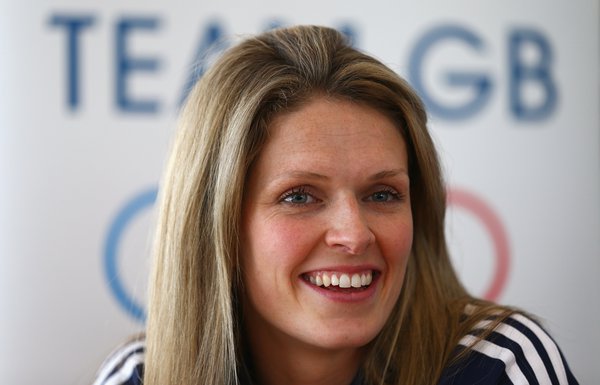 For now, water polo is not on the list of Commonwealth Games sports. Fran's love for the sport, though, is undiminished - and she has plenty of reasons why others should feel the same.
"It's fantastic for your fitness, for a start - I never actually knew how fit I was until I wasn't fit!" she explains.
"It's great because you're playing a team sport, you've got your mates there, you can have a great laugh at the same time as working really hard. There are people there to support you when you're having a great day, when you're having a rubbish day, there is that support there.
"There's a bit of physical contact too, so you might not know you're a bit stressed when you go into it, but when you come out, you've definitely got rid of all that!
"All you need to know to pick it up is that you need to score more goals into the net than the other team. I would love to see it done more. When we have done some mini-polo, it's great to get that in with more swimming classes. Not everybody is going to be designed to be a swimmer, but they might like spending time in the water – then there's water polo."
 Head over to the Women In Water section of the British Swimming website to read previous instalments with the likes of Mel Marshall, Alice Dearing and Jane Figueiredo.