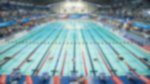 British Swimming Championships 2017
#BSC17
18 Apr 2017 — 23 Apr 2017
The British Swimming Championships 2017 is the highlight of the national events calendar. As British Swimming enters a new Olympic cycle, athletes who shone at Rio 2016 will be taking to the pool again for the title of British Champion, as well as there being a new focus on the next group of athletes to rise to the challenge and take the top performances.
The epitome of high performance swimming, the British Championships creates a platform for outstanding results including personal bests and new records. Over 500 competitors will be travelling from all corners of the UK to swim to win this prestigious event. Races will take place over six days with heat sessions taking place in the morning and finals in the evening.
The British Swimming Championships is a fantastic event to engage both the swimming community and sports enthusiast
The competition schedule is available here
Entries will open online in early 2017 - Qualifying times are now available here.
Training will be available in the competition pool on 16th and 17th April 2017
Athletes, when requested to do so please keep your biogs page up to date to ensure that your entry into the Championships is complete.
Coaches Passes for all 2017 British Swimming Events will be available to purchase from the British Swimming Website in the near future. 

Upcoming events
Get your tickets
Secure your seats for the highlight of the domestic swimming calendar.
Buy now