European Junior Championship-bound diver, Hannah Newbrook, serves up a #FuelMyFriday that is sure to score highly with the judges!
Hannah Newbrook has been adding to her medal collection in 2022, picking up a junior silver from the platform at February's National Diving Cup, before taking to the podium once again in the Girls A Platform at the British Elite Junior Championships last month. Those performances earnt her selection among 17 divers selected to compete at the European Junior Championships in Bucharest, Romania in July ...but next up is a double header of fixtures in May, with the Futures Cup and British Diving Championships!
Ahead of taking to the competition boards once again this weekend for the inaugural Futures Cup, we asked what the Dive London athlete likes to cook up to fuel her performances. Over to you, Hannah...

This is one of my favourite meals to have before a competition. It's a tasty veg-filled pasta dish that I add chicken to for a bit of protein.
Ingredients

100g wholemeal penne

1 large onion
1 orange pepper
2 garlic cloves
2 tsp mild chilli powder
1 tsp ground coriander
½ tsp cumin seeds
400g can chopped tomatoes
196g can sweetcorn in water
1 tsp vegetable bouillon powder
180g chargrilled chicken breast slices
1 avocado
1/2 lime, zest and juice
Handful chopped coriander leaves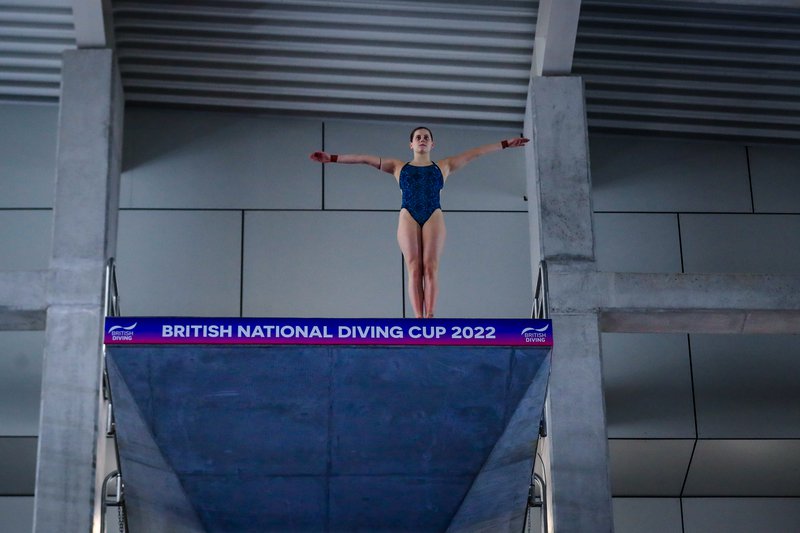 Method
Start by slicing up the onion (reserving around a tablespoon's worth of finely chopped onion for later) and deseeding and cutting the pepper into chunks. Heat a little oil in a pan and fry the onion and pepper until golden, ensuring to stir frequently.
Next grate in the garlic and stir in the spices before adding the tomatoes, half a can of water, sweetcorn (drained) and bouillon powder. Stir before covering and allowing to simmer for 15 minutes.
Meanwhile cook the penne pasta in salted water for about 10-12 minutes until al dente and then drain off.
Destone and chop the avocado and toss with the finely chopped onion and lime juice and zest.
Stir drained pasta, the chargrilled chicken slices and the coriander into the sauce and spoon into bowls. Top with the avocado and a scattering of coriander leaves to garnish. 
Check out our athletes' diverse range of recipe options across on the Fuel My Friday page HERE