The first competition of the year means the first competition-feature #FuelMyFriday of the year! Diver Amy Rollinson brings us her pre-training overnight oats that effortlessly fuel her sessions...
Ahead of next week's British National Diving Cup, springboard-specialist Amy Rollinson talked us through how she fuels those gruelling 6am sessions, and that preparation is key to allow tunnel-vision focus on training. By preparing overnight oats the evening prior, the Dive London athlete can simply grab her breakfast from the fridge and head straight to training with minimal disruption. Whilst the recipe is incredibly versatile to include any flavour variation, the Commonwealth medallist opts for a black forest combination to eat 'on-the-go'.
Ingredients: 
Serves 1
40g rolled oats
10g cocoa powder 
10g chia seeds
Drizzle of honey
30g whey protein powder (optional)
1/2 tsp vanilla extract
40g frozen berries (cherries/blackberries/raspberries etc.)
1 tsp chocolate chips
Pinch ground cinnamon
150ml milk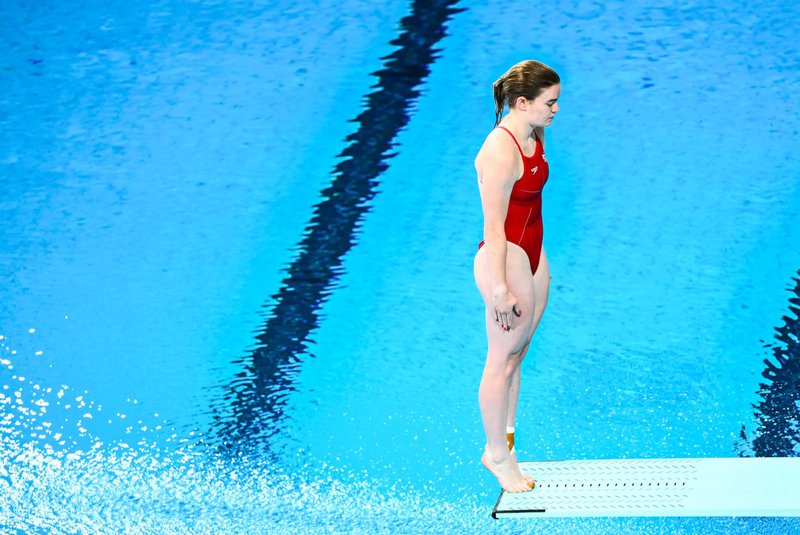 Method: 
Place oats at the bottom of your serving jar or container and add cocoa powder, protein powder (optional), ground cinnamon, vanilla extract, honey and chia seeds and mix together
Add milk and your selection of frozen berries and mix together again
Seal your jar or container and leave in the fridge overnight (will keep for up to 3 days in the fridge)
To serve, sprinkle over chocolate chips or any other desired toppings
Enjoy!!
*Insert link to any relevant NDC23 pages
Check out our athletes' diverse range of recipe options across on the Fuel My Friday page HERE