A busy year of international diving begins for Britain's athletes this weekend as they head to Rostock, Germany for the FINA Diving Grand Prix (February 20th - 23rd). 
Sixteen divers will compete across the Springboard and Platform events, looking to carry over their form from January's British Diving Championships.
The British team contains 10 divers to have won titles at the nationals in Plymouth, including Men's 3m Springboard champion James Heatly and Women's 3m Synchro pairing Scarlett Mew Jensen and Maria Papworth Burrel. 
Andrea Spendolini-Sirieix and Ben Cutmore are among those making their senior international debuts this weekend after also climbing to the top of the national podium last month, in the Women's 10m Platform and Men's 10m Synchro respectively.
Heatly, Ross Haslam, Jordan Houlden and Anthony Harding are set to go in the Men's 3m individual event, with Houlden and Harding joining up for the 3m Synchro.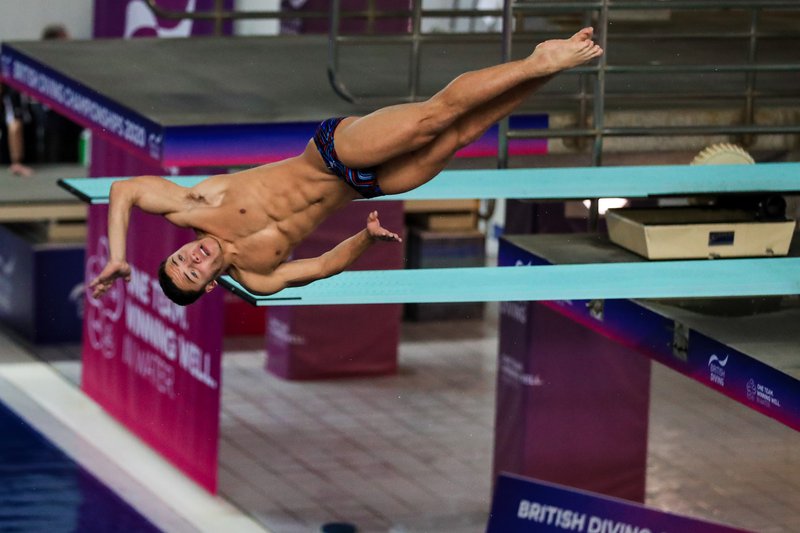 Mew Jensen and Papworth Burrel are the Women's 3m Synchro pair, and they will be joined on the start list for the individual competition by Yasmin Harper. 
From the 10m height, Cutmore and Lucas Thomson will go in the Men's Synchro and individual events, with Matthew Dixon - who broke the 500-point barrier in claiming the 10m Platform crown in Plymouth - also competing in the latter. 
The Women's 10m Platform competitors are Spendolini-Sirieix, Robyn Birch, Josie Zillig and Gemma McArthur. Emily Martin and Phoebe Banks are the Synchro pairing. 
Competition begins on Thursday (February 20th), with the preliminary rounds for the Men's 3m Springboard and Women's 10m Platform.
Heatly will be among those involved from the Springboard on that opening day - and he is relishing the chance to get back into action.
"I'm really looking forward to this meet because it's the first international of the season. It's just nice to be back on the international scene again!" he said.
"After a really successful nationals, I'm just hoping to have another consistent meet here and keep the momentum going."
Athletes selected for the Rostock Grand Prix (leg two of the FINA Diving Grand Prix):
Phoebe Banks
Robyn Birch 

Ben Cutmore 

Matthew Dixon

Anthony Harding

Yasmin Harper

Ross Haslam

James Heatly 

Jordan Houlden

Emily Martin  

Gemma McArthur

Scarlett Mew Jensen 

Maria Papworth Burrel 

Andrea Spendolini-Sirieix 

Lucas Thomson

Josie Zillig 
Tickets are now on sale for the next international diving event on British soil - the FINA Diving World Series in London next month. 
Click HERE to secure your seats at the London Aquatics Centre.