Kathleen Dawson rediscovered her love for drawing portraits during lockdown - and now she is back in the pool, the three-time European medallist is beginning to look at what goals she may be able to pencil in for the year ahead.
Dawson is one of a select group of athletes who have returned to training at the University of Stirling, as part of the phased elite return to training in Scotland. 
Just like so many of her compatriots, back in the water after months away during lockdown and the height of the coronavirus pandemic, the 22-year-old has found the experience of reacquainting herself with daily swim sessions anything but normal. Indeed, even powering through length after length alongside her Stirling teammates is not quite what it was just a few months ago. 
Not that that will stop Kathleen from enjoying and appreciating what she is able to do once again, under the guidance of coach Steven Tigg. 
"Being back in the water, I'm definitely very grateful for the efforts from British Swimming, Scottish Swimming and the University of Stirling to allow us to be able to return to the pool and looking after us while we were out of the pool," said the backstroke specialist.
"It was surreal at first. It honestly felt like I was doing the movements but nothing was quite a stroke. Then there would be a moment where it felt like how it used to feel, like it was the ghost of something you used to remember!
"But I don't think it started feeling normal until the last week or so. Even then, my stamina was completely off. I really enjoyed being able to cycle and run during lockdown, but at the same time, there's a reason that I swim. I just love it, it's what I want to do, so I was very happy to be back in. 
"The team up here put together good guidelines on what we should be doing during lockdown, how far you should be going and how intensely you should be going if you're cycling and things like that. I absolutely won't be becoming a triathlete, though!"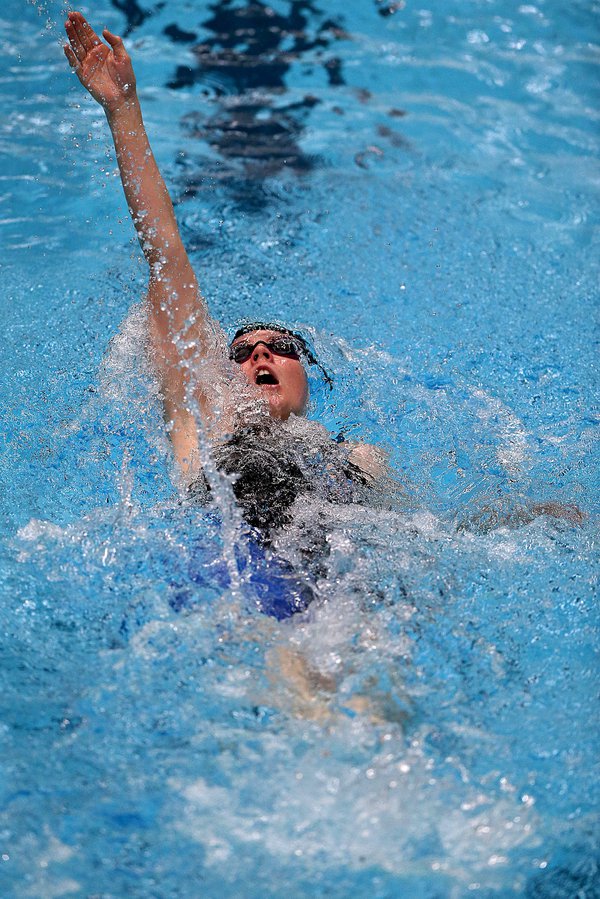 Staying connected with friends, family and - in the case of elite athletes - training partners, teammates and coaches has been a crucial aspect for people's wellbeing during the turbulence of recent months. 
Dawson concurs with that reality and explains why regular contact with her Stirling colleagues was so important to her.
She is now back alongside the likes of Aimee Willmott and Ross Murdoch in the pool - even if not quite in the same way as before.
"Things like Zoom calls became normal. Every Friday, we'd have a squad Zoom session where we'd say how we were feeling, what we'd been up to during the week," adds Kathleen.
"Personally, I definitely went through a lot of ups and downs during the quarantine process, and from the sounds of it, I know a lot of my teammates did as well.
"So it was just good to see that everyone was feeling the same, and it wasn't just you that was lacking in motivation and looking for an end to it, the whole isolation process.
"It's still not quite the same now we're back in training, because there's a lane between all the swimmers. So it goes me, an empty lane, then another athlete and so on. 
"It's not quite the same. But saying that, it's been lovely to see everyone because they are your team. I'm just happy we can take that step towards normality, and hopefully we'll get there someday."
Dawson found ways to keep herself occupied during lockdown, having been busy in the weeks beforehand too. 
The Stirling athlete secured a hat-trick of golds at the Edinburgh International in March, doing the Women's 50m, 100m and 200m Backstroke treble across the weekend. 
Instead of being able to build on that form into the British Championships the following month, though, Kathleen turned her hand to video gaming - "I've played a lot of Animal Crossing!" - and art while in isolation.
"I got back into my art. I hadn't done painting or drawing in a long time, maybe in the three or four years since I've been up here, so it's been getting back into stuff I'd forgotten I loved. I like to draw people, portraits, things like that." 
Those hobbies may well continue now, but Dawson's return to training is allowing her to look ahead too, with hopes of picking up where she left off in Edinburgh as focuses turn to Olympic year, delayed by 12 months. 
"I'm just looking forward to 2021. I am just going to take this year as it comes, and then hopefully we'll be back in and competing for 2021," she adds.
"I started off with getting back in and realising how much I do love the sport. It's really cheesy, but it's what I do, I love it. From there, you can decide in yourself about the goal that you want to drive towards."
And Kathleen may be better prepared than most for bouncing back quickly from a period away from competition and training. 
The 22-year-old had a spell out of the pool due to injury in 2019, but returned strongly and showed how well her preparations had been going with that trio of wins in Edinburgh. 
Now, she is keen to capitalise on those previous experiences to put herself in the best position for the months ahead.
"What I was grateful for with my injury last year was that it gave me a realisation about my appreciation for the sport. I fell in love with it again," she says.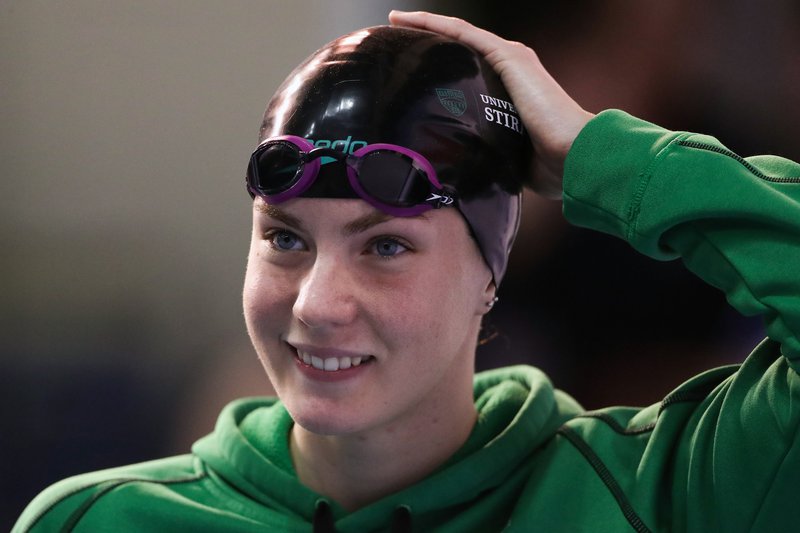 "I've been able to draw a lot of parallels between the time that I took off for my injury and isolation. So I felt like I'd already dealt with it, I'd already dealt with having three months off before, so I felt I was able to do it again, almost.
"Not that it wasn't difficult, but I know I've been through it before and I can do it again - and this time, everyone else is in the same boat with me.
"It was disappointing, of course, that I had swam so well and then the Olympics got postponed. But at the end of the day, it's not something that you can dwell on because it's for the greater good. It's for the health of the nation. Everyone else is thinking the same thing." 
You can read more from athletes back in training and find out about their personal lockdown experiences with some of our previous interviews. We have spoken to Tom Dean, Siobhan-Marie O'Connor, Hannah Russell, James Wilby and Alys Thomas.