James Hollis and Oliver Carter were the final two British athletes to enter competitive action at the Madeira 2022 World Para Swimming Championships, with the former in the S10 100m Butterfly heats before the pair joined forces in a GB Mixed 4x100m Medley 34pts quartet.
On his first international swim since a return from retirement, James Hollis was relieved to finally get his competition underway in the Men's S10 100m Butterfly heats. With 12 entrants to be whittled down to a top eight, Loughborough University's Hollis executed a season's best time to take fourth in qualifying.
"That was good, it's a step up from where I was entered, so for the first time racing like that for eight years on a world stage is quite daunting so it was good to get it out the way and now I can focus on the relay." said Hollis
"I think being out the water so long meant I knew when I got back in I had to be technically as good as I could be, because obviously I was never going to get as much time to be as fit as I was before so it's nice that it looked like I took a bit of time off the other guys [in the underwaters] and hopefully tonight on the last 10m I'll just be a bit braver."
The aforementioned relays provided a spectacular end to the heats, with Alice Tai and Maisie Summers-Newton leading off Great Britain over the backstroke and breaststroke leg, with Hollis returning to do his second 100m butterfly effort of the morning before handing over to Oliver Carter to anchor the team home third in their heat and ranked as the fifth seeded nation going into tonight's contest.
Having competed in the last individual event of Wednesday's programme, Toni Shaw was in the first into the water day four as the S9 400m Freestyle heats opened this morning's qualifiers. The Gregor McMillan-coached swimmer once again delivered a composed effort, maintaining her position herself towards the front throughout the eight lengths to take the third fastest time going into tonight's final.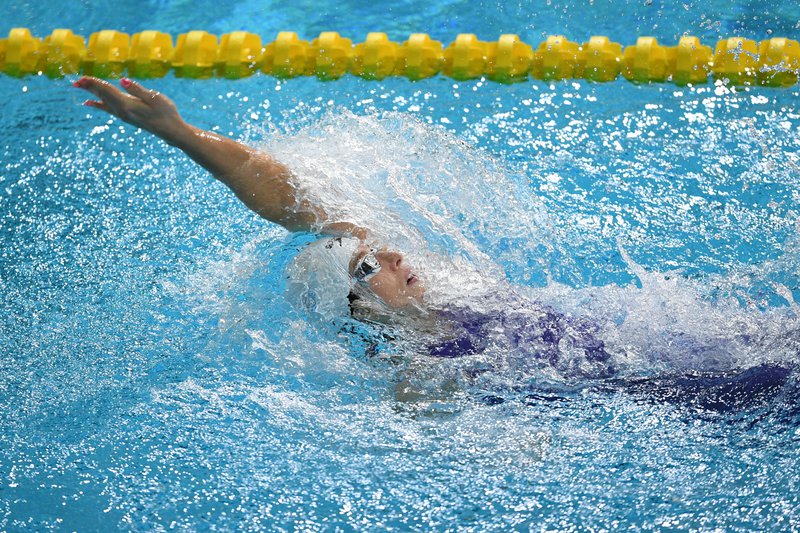 The British trio of Bethany Firth, Jessica-Jane Applegate, Louise Fiddes secured safe passage into the Women's S14 200m Individual Medley showdown. Firth and Applegate duelled in out in the second of the two heats to decide lanes four and five, with Fiddes pleased to see her time from the first heat take her through with the fifth fastest time.

In the Men's equivalent Cameron Vearncombe earnt himself a maiden bow in a world championship final. The Plymouth Leander man will eye up how close he is to move up the rankings with his sixth spot in qualifying within a second of the number two ranked athlete's time in the heats. Louis Lawlor just missing out to progress alongside him as he took ninth overall.
Elsewhere Ellie Challis and Lyndon Longhorne's penultimate events of equally busy championship programmes came in respectively in the Women's S3 and Men's S4 50m Freestyle. Challis put the chase in against her American rival, Leanne Smith, and set a new personal best of 51.24 seconds on route to a final in which she will the hunt down a third medal of the week.
For Lyndon, having finished just shy of a finals place in tenth, his attentions will now turn to the S4 100m Freestyle event on Saturday.
Hannah Russell, and the Humphrey twins were also freestyle qualification action over the 100m distance. Russell, who won a silver in the S12 50m event on Tuesday night, lay down a powerful performance in the heats to set herself up with a centre lane for tonight's S12 affair, while Scarlett grabbed the last spot among the top eight S11 qualifiers, just ahead of sister Eliza, to add another final to her growing number of experiences racing the world's best.
Find full schedules and results on from Madeira 2022 here, with details of all the British athletes in action and where to watch on our 'What's On?' page.