Andrew Mullen learnt to swim in Glasgow at the age of 8 and last year won four gold medals at the IPC Swimming European Championships in Eindhoven. He's recently made the move from his home town to the British Para-Swimming National Performance Centre in Manchester and as he wants you to follow his journey to the Paralympics in Rio next year.
The World Championships in Glasgow for me was one of the most enjoyable meets I have competed at. I loved the opportunity to race in front of my friends and family. Having them all their supporting helped me loads and gave me massive motivation to deliver best times and some medals. 
Overall I achieved mostly all of my goals I had set out for the year so I was really happy about that.  The team as a whole did a great job! We were a rather a small contingent yet we managed to hold our own against the rest of the world and deliver a solid PB return rate which was always the goal. In short it was a great stepping stone ahead of Rio and there are lots to learn moving forward.
The start of the season or pre season as it's sometimes called is definitely one of the hardest periods for an athlete of any sport. It's the period after the summer break where you lose a bit of fitness and strength so it's all about trying to get this back.
This year our coaches made the decision to do a lot of cross training as we have such a long swim season this year. For the past month we have been doing all sorts to get our fitness back, such as cycling, boxing, rock climbing, open water swimming, kayaking and even some ballet. It was a really nice change to train in different ways, I really enjoyed it and I'm sure it'll have a positive effect on my swimming.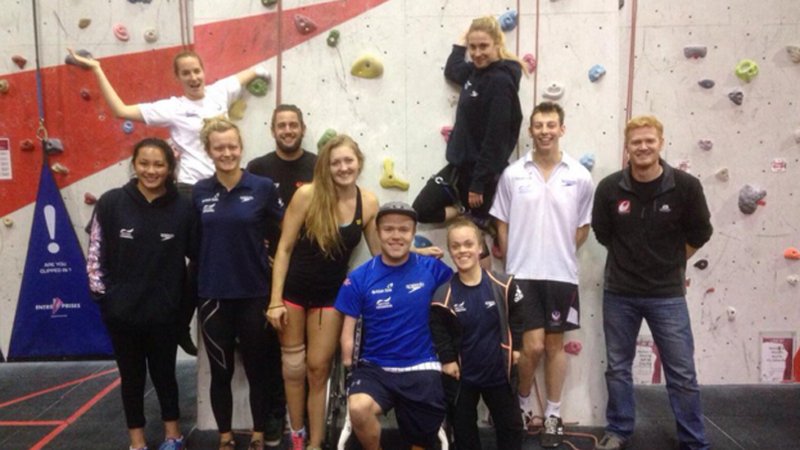 We've just got back from Colorado springs on a three week altitude camp. We were based at the American Olympic training centre which is where a good number of American Olympic and Paralympic athletes are either based or spend periods of time training here.

In the swimming world this centre has been made famous by Micheal Phelps as he would spend long periods here training in the lead up to his historic eight golds at the 2008 Beijing Olympics
The facilities there are world class. We have everything we need all in one place and this is ideal for just focusing on training. The thing about altitude is that you can make a great deal of training gains due to the lower concentration of oxygen in the air. This can make swimming a lot harder than it would be at sea level and this took us all a little bit of time to get used to.
It has been one of my favourite camps to be on. Getting back into hard swimming training with the rest of the squad has been great and I'm looking forward to this Paralympic season with team NPC.