Learn more about the nominees across the 'Outstanding High Diver' of 2021-22 category at the British Swimming: The Awards, Supercharged by Speedo.
Outstanding High Diver of 2021-22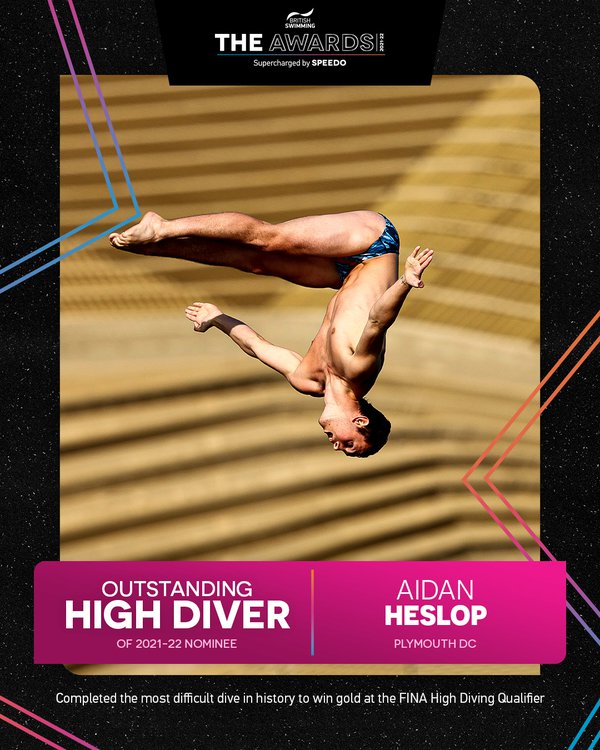 Aidan Heslop
Plymouth DC
Aidan scaled the high diving heights throughout 2021 and 2022, as he announced himself as a top-level competitor on the world stage. Those performances included him completing the most difficult dive in history - with a 6.2 degree of difficulty - on the way to gold at the FINA High Diving Qualifier in Abu Dhabi last December. That was followed up with a series of consistent displays across the 2022 Red Bull Cliff Diving World Series that ultimately saw him rank second in the world, thanks in part to impressive victories across two legs of the series. He also placed sixth in the high diving at the European Championships in Rome in August, after moving indoors to place eighth in both the 10m Platform and Mixed 10m Synchro for Team Wales at the Commonwealth Games.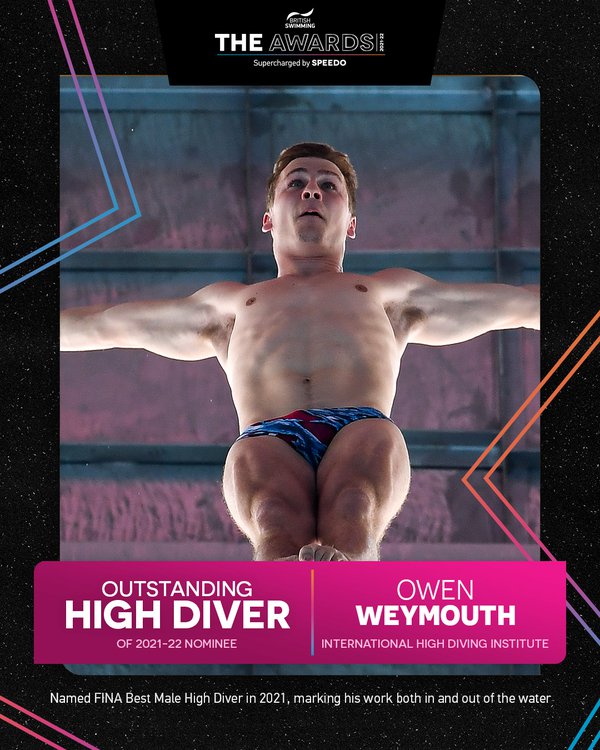 Owen Weymouth
International High Diving Institute
Owen was named FINA Best Male High Diver at the Abu Dhabi Aquatics Festival in 2021, marking his work both in and out of the water across the year. He placed 15th in the Red Bull Cliff Diving World Series that year, before working his way back from some time away from competition early in 2022 by joining Aidan in the British team at the European Championships in Rome this summer, finishing 11th overall after a strong second-round dive.