Learn more about the nominees across the 'Outstanding Water Polo Player' and 'Outstanding Water Polo Coach' of 2021-22 categories at the British Swimming: The Awards, Supercharged by Speedo.
Outstanding Water Polo Player of 2021-22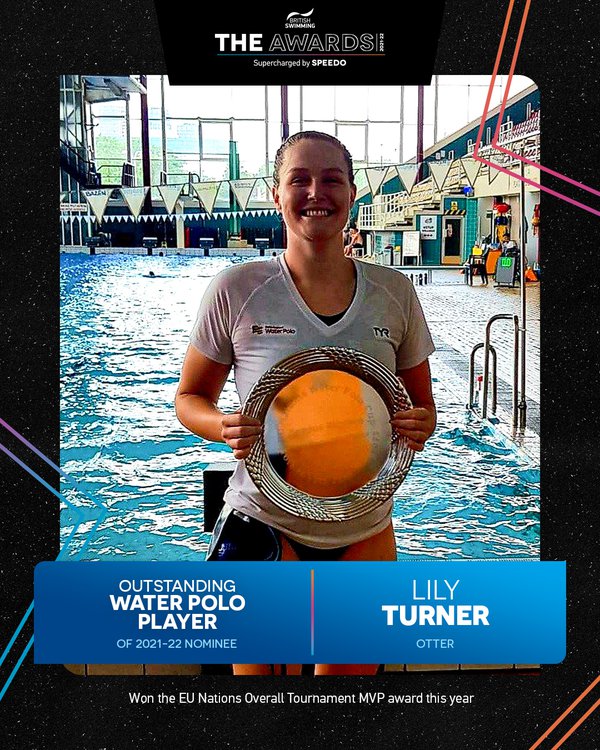 Lily Turner
Otter
Lily won the EU Nations Overall Tournament MVP award this year and has been a standout player for the national GB women's team over the past season. She is currently a student at University of Berkeley, where she also competes.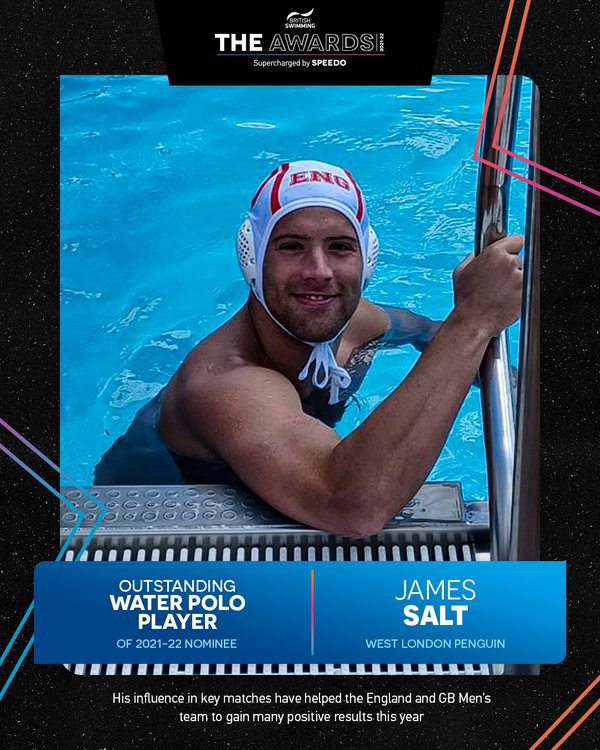 James Salt
West London Penguin
James has come back into the GB team after a break from the sport in which he was concentrating on his studies and career. He has rapidly become one of the top performers and most committed players in the team. He has brought a dynamic style of play to the GB men's team that has helped the team to develop and play a wider range of tactics. His influence in key matches have helped the England and GB Men's team to gain many positive results this year.
Jordan Elliot
City of Manchester
Jordan has become a leader within the team and is often the England and GB men's focal point in attack. He has worked hard on his centre forward skills which enables the team to be a threat in attack and Jordan is often among the top goal scorers at tournaments. He has performed exceptionally well for the team throughout the year.
---
Outstanding Water Polo Coach of 2021-22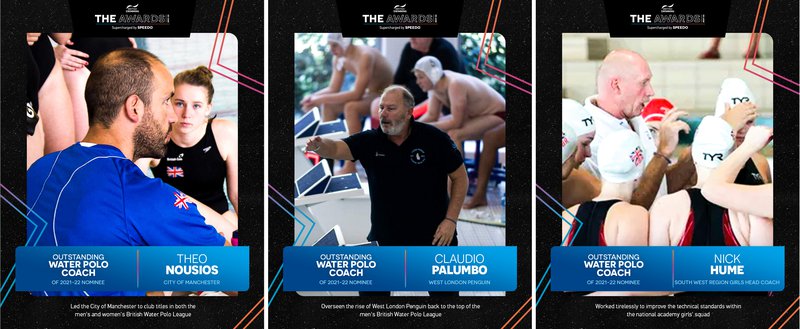 Theo Nousis
City of Manchester
Theo led the City of Manchester to club titles in both the men's and women's British Water Polo League.
Claudio Palumbo
West London Penguin
Claudio has overseen the rise of an old water polo powerhouse - West London Penguin - back to the top of the men's British Water Polo League.
Nick Hume
South West Region Girls Head Coach
Nick has worked tirelessly to improve the technical standards within the national academy girls' squad, introducing a technical-based programme of training that has seen remarkable improvements from the squad.