Accidentally left a banana in your kit bag for a few days? Kayla Van Der Merwe's #FuelMyFriday recipe is here to turns those overripe bananas into a great training snack. 
Winchester City Penguins swimmer, Kayla Van Der Merwe had a breakout year in 2019, claiming the 100m Breaststroke European Junior title among a total of five international World and European junior medals, and earning a senior international debut at the LEN European Short Course Swimming Championships.
With news that pools in England are opening again later this month, we asked Kayla what snack she would be enjoying post-training as she builds toward future successes.
Over to you Kayla...
Banana bread is one of my favourites and it's pretty handy for using up bananas that have got a bit too ripe. This recipe is pretty easy with all the ingredients going into a one bowl mix - give it a try!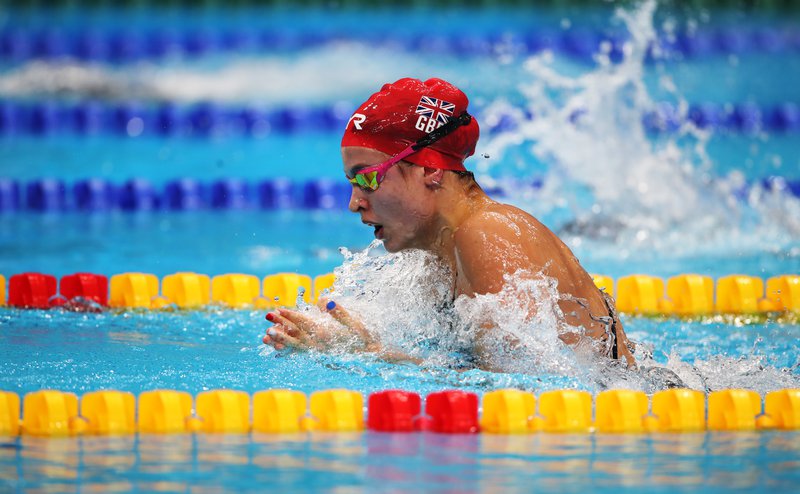 Ingredients:
100g softened butter
175g caster sugar
2 eggs
2 ripe bananas
225g self-raising flour
1 tsp baking powder
1/2 tsp ground cinnamon
1/4 tsp salt
2 tbsp milk
Method:
Start off by setting your oven to pre-heat to 180°C, and then lightly grease a loaf tin before lining it with non-stick baking paper. 
Mash up the two ripe bananas and measure all the ingredients into a mixing bowl. Beat for a couple o minutes, until well blended using an electric mixer (the easy option!) or by hand with a wooden spoon.
Next spoon the mixture into the loaf tin and even out the surface. Bake for around 1 hour, so that it's well risen and golden brown (if you put a fine skewer into the centre of the cake should come out clean).
Let the cake cool in the tin for just a few minutes, then loosen the edges with a knife and turn the cake out onto a wire rack to continue cooling.
Slice thickly, and wrap up a piece to put in your bag for after training!