An easy seafood pasta bake with plenty of vegetables makes the ideal pre-race fuel for para-swimming world medallist and European champion Zara Mullooly.
Whilst racing opportunities have been few and far between in 2020, the Lebara's Race The World by British Para-Swimming virtual meet has provided a recent opportunity for some of Britain's athletes to test themselves against opponent from across the globe.
Last year, too, Northampton SC swimmer, Zara Mullooly was in British record breaking form at the London 2019 World Para Swimming Championships, as she picked up a silver and bronze at the home event - so we asked her to share one of her favourite meals that she'd choose to fuel herself ahead of a day's competition. 
Over to you Zara...
I've made this dish before racing in the past  it's a tasty and filling meal, and a great one for fuelling.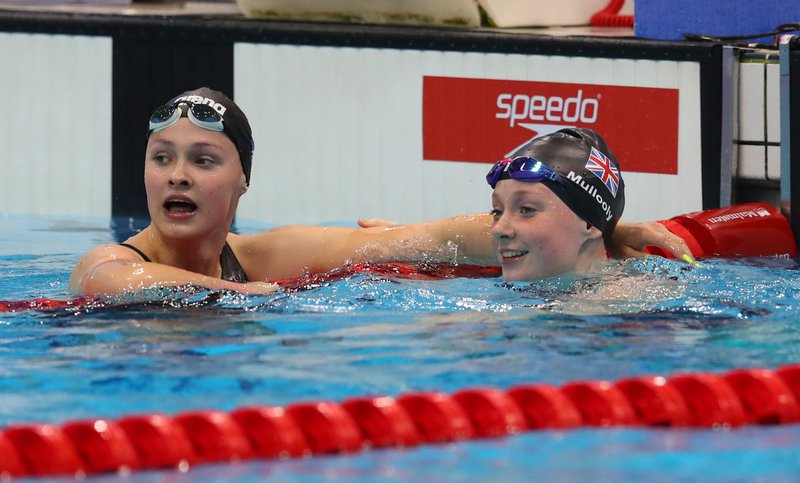 Ingredients:
150g cherry tomatoes

2 salmon fillets (about 260g)
2 tbsp olive oil
350g penne pasta
1 small broccoli
150g pesto
250g mascarpone
50g breadcrumbs
20g grated parmesan
Method:
Start by halving your tomatoes and arrange them and the salmon over a baking tray, season and drizzle with half the oil. Grill under a high heat for 10 minutes, until the salmon is cooked through and the tomatoes are juicy before leaving to cool.

Cook the pasta to pack instructions, until al dente, adding in the broccoli for the final two minutes of cooking time. Drain off the pasta, reserving a large mugful of water.
Return the pasta and broccoli to the pan, then stir in the pesto, mascarpone, half the tomatoes and enough of the reserved pasta water to thin the sauce to the consistency of double cream. Flake in the salmon, discarding the skin. 
Tip into a large baking dish, then mix the breadcrumbs with the parmesan and remaining oil, and scatter this over the mixture. Dot the remaining of the tomatoes across the top. 
Heat the oven to 200C/180C fan and bake for 20 minutes, until the top is golden and crunchy.