After a little break over busy summer, we're back with more favourite recipes from athletes each week that fuel their training and racing.
Ahead of flying out to Italy for the fourth and penultimate leg of the 2021 LEN Open Water Cup series, we caught up with Loughborough National Centre swimmer, Charlie Hutchison, to find out one of the go to meals he uses to power his sessions in the water.

A finalist in the 400m Freestyle and 400m Individual Medley at this years British Swimming Selection Trials event in London, Charlie is one of eight British swimmers heading to Piombino for the 10km marathon swimming event on the 3rd October. 
Over to you, Charlie...
With balancing my swimming alongside university studies, a batch cook meal like this hot beef chilli is perfect for having a good dinner ready on those non-stop weeks. I like to throw in a lot of different veg and that makes it easy to freestyle and change it slightly up each time too. 
Ingredients

500g lean minced beef

1 large onion
2 carrots
1 red pepper
2 garlic cloves
1–2 tsp hot chilli powder
3/4 tsp paprika
1/2 tsp dried oregano
3 tbsp tomato purée 
500ml beef stock
400g can of chopped tomatoes
400g can of red kidney beans, drained and rinsed
Cooked rice, to serve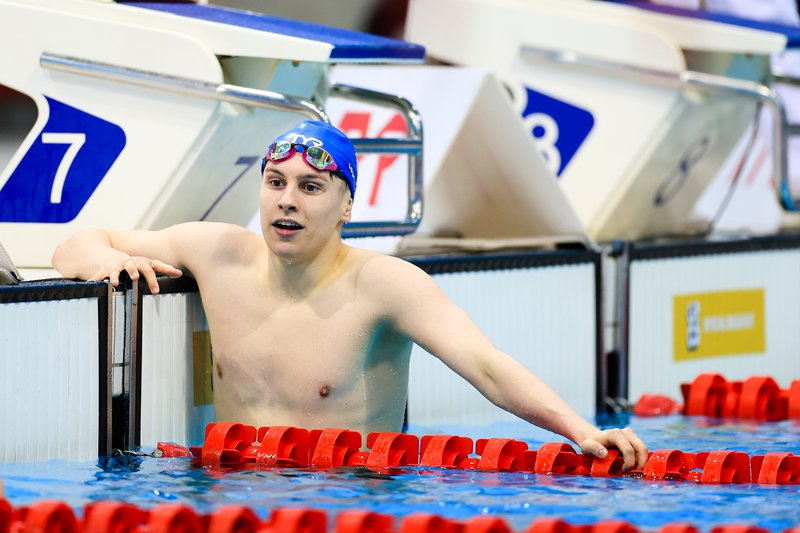 Method
Start off by prepping the veg so they're ready to go - chopping up the onion, grating your carrots, deseeding and chopping up the pepper and finally peeling and finely chopping the garlic cloves.
Next, heat a large heavy-based pan over a medium heat with a splash of oil, adding the beef once hot and cook for 4-5 minutes, breaking it up into small pieces with a wooden spoon until browned.
Add the onion, carrot and pepper and cook for about 5 minutes until softened and translucent. Add the garlic and spices (chilli powder, paprika and oregano) and cook for a further minutes.
Stir in the tomato purée, chopped tomatoes, kidney beans and beef stock. Bring to the simmer and let it thicken over the course of about 10-15 minutes, whilst continuing to stir occasionally.
Serve with rice, and an optional dollop of soured cream!
Check out our athletes' diverse range of recipe options across on the Fuel My Friday page HERE