Another Friday means another nutritious meal from our athletes to fuel your routine, whether that's training, recovery or pre-race! This week, distance swimmer Leah Crisp shows off her Salmon Stir Fry, will you be giving it a go?
Having impressed on the domestic stage last year, freestyle-specialist Leah made sure to fuel those performances with effective nutrition to claim Women's 800m Freestyle Gold at the British Swimming Championships. Leah told us how this has become her go-to dish, made quickly after training and enough to provide several meals over a few days, especially in-between training sessions!
Ingredients:
Serves 2
2 salmon fillets
1 red onion, finely diced
2-3 garlic cloves, finely chopped
Bok choy
200g tenderstem broccoli
2 portions rice (either cooked or microwaveable, any flavour of your choosing)
Soy sauce
Sweet chilli sauce
Honey
Sesame oil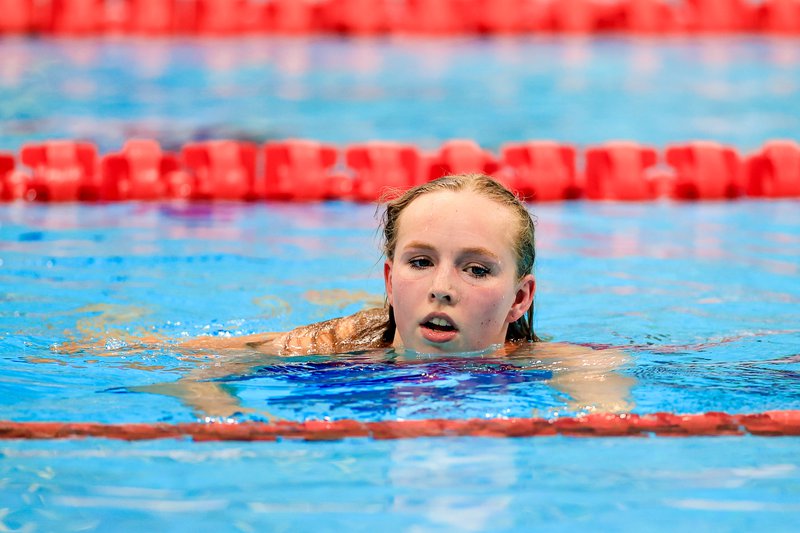 Method:
Dice your onion, finely chop 2-3 cloves of garlic, and cut the salmon and broccoli into chunks.
Wash your bok choy and slice lengthways into thin strips. Cook rice as per packet instructions.
Add onion and garlic to an oiled pan and fry over a medium heat until slightly browned.
Add salmon and broccoli chunks and cook for a further few minutes.
Once the salmon is nearly cooked, add the bok choy and cook until soft and wilted.
Add in cooked rice and mix well to combine with other ingredients, mix through soy sauce and drizzle with sweet chilli sauce and honey to garnish.
Serve immediately and enjoy! 
Check out our athletes' diverse range of recipe options across on the Fuel My Friday page HERE, and the top recipes from last year HERE