Marathon swimmer Hector Pardoe serves up a healthy vegetarian wrap, full of flavour for this weeks #FuelMyFriday that's super easy to make.
Former world junior medallist, Hector Pardoe secured his spot in the quartet set to compete the rescheduled Olympic Marathon Swimming qualifier earlier this year with a top ten finish in the Doha World Series event.
With the 10km open water event renowned as one of the most gruelling endurance disciplines, we asked the 19 year old swimmer what he opts for to fuel his training regime.
Over to you Hector...
Falafel is such a versatile ingredient, packed with protein, a good source of fibre and meat-free so works well in a number of vegetarian meal combinations.
One of the ways I enjoy it most often is in these wraps because they're super easy to make, taste really fresh and are healthy too!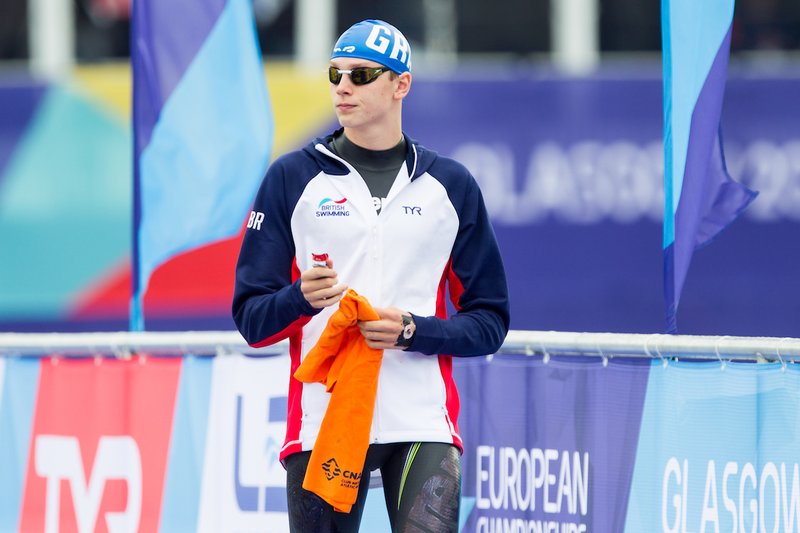 Ingredients
Large tortilla wraps
Moroccan Style Falafel mix
Lettuce
Cucumber
Tomatoes
Peppers
Mozzarella (or grilled Halloumi)
Tzatziki sauce
Method
Start off by making your falafel into walnut sized balls. I use a 'Granose' moroccan style falafel mix that just requires added water before being baked, but follow the instructions on the packet of your chosen mix.
Whilst your falafel are baking slice up your tomatoes, peppers and cucumber and shred some lettuce ready for the filling.
It's now time to assemble your tortilla wraps, so begin by loading them up with the falafel, salad and grated mozzeralla and top of with some tzatziki sauce.
Fold the sides of the tortilla into each other to form the wrap and it's ready to enjoy!