Lyndon Longhorne is using up his store cupboard staples in a #FuelMyFriday recipe that's simple to make and powers his packed schedule.
When it comes to British Swimming record holders, you'd be hard pushed to find an athlete with more to their name than Lyndon Longhorne (8 long course and 3 short course British records) - and that versatility in the pool meant the Derwentside SC swimmer contested seven events at his debut Paralympic Games this summer!
With such packed schedules at competitions, we asked for a recipe he turns to in order to fuel his racing and recovery. Over to you, Lyndon...

Our British Para-Swimming nutritionist, Stef, helps us with nutritional recipe idea's and this is one I've really found works for me. Lots of the ingredients are store cupboard staples, and I like to serve it up with some steamed broccoli to add a few more greens!
Ingredients (Serves 4)

500g lean minced beef

Tin of kidney beans, drained
1 clove garlic
1 large onion
1 green pepper
1 red pepper
1tsp olive oil
400g chopped tomatoes
2tsp tomato puree
Splash of Worchester sauce
1 beef stock cube
2tsp chilli powder
1tsp turmeric
1tsp mixed herbs
200g wholemeal brown rice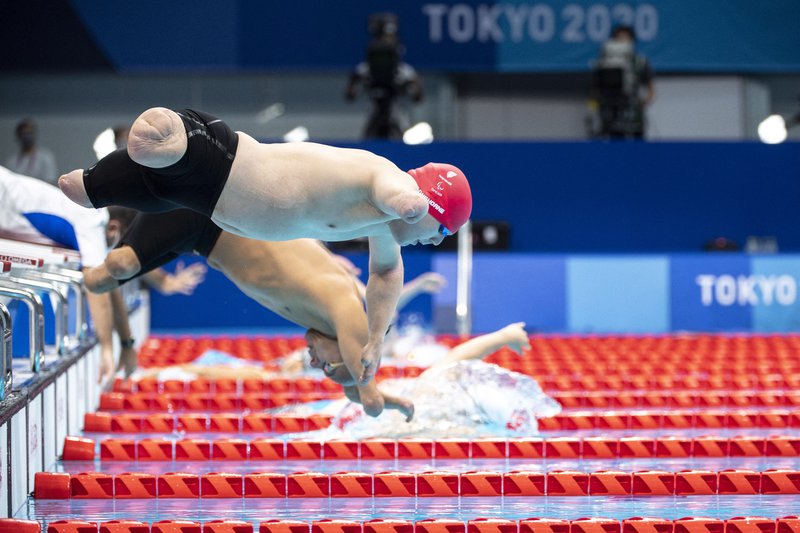 Method
Get yourself ready to go by doing the final bits of vegetable prep. Finely slice your onion, deseed and cut your peppers into cubes and crush or finely chop the garlic clove.
Heat up a large saucepan with the olive oil and cook the onions until they've softened slightly, then introduce the garlic and diced peppers and cook for another few minutes.
Add the minced beef, breaking it up with a wooden spoon as it browns off in the pan, then drain off any excess fat.
Stir in all other chilli ingredients (adding more or less chilli powder to your taste!), cover over and leave to simmer for between 20-30 minutes.
While the chilli is cooking, boil or steam your rice to package instructions, and once it's all ready, serve up into warm bowls and enjoy!
Check out our athletes' diverse range of recipe options across on the Fuel My Friday page HERE