Interested in trying something a bit zesty? Keanna MacInnes is celebrating a place on the 2021/22 British Swimming's World Class Programme with a tasty lemon and asparagus risotto.
The Stirling swimmer has earned her place on the WCP with some breakthrough performances in 2021, including making a debut senior British team for May's European Championships, where she contented the Women's 200m Butterfly final.
With a busy 2022 on the horizon, including a prospective second Commonwealth Games representing Team Scotland as well as the opportunity to make European and worlds teams, we asked the Steve Tigg-coached athlete for the blueprint to one of her favourite post training dishes. Over to you, Keanna...
This meal is always a special treat for me as I don't often have time to make it, but it's really tasty! I'll often serve this with a baked salmon fillet or grilled chicken breast - but you can also adapt the recipe and stir in some cooked king prawns if that's to your taste.
Ingredients

15 fresh asparagus spears, trimmed

800ml hot chicken stock
3 tablespoons olive oil
1 onion, diced
1 celery stick, diced
1/4 teaspoon salt
1/4 teaspoon freshly ground black pepper
1 clove garlic, crushed
250g risotto rice
Half a glass of white wine
30g freshly grated Parmesan cheese
2 tablespoons lemon juice
1/2 teaspoon lemon zest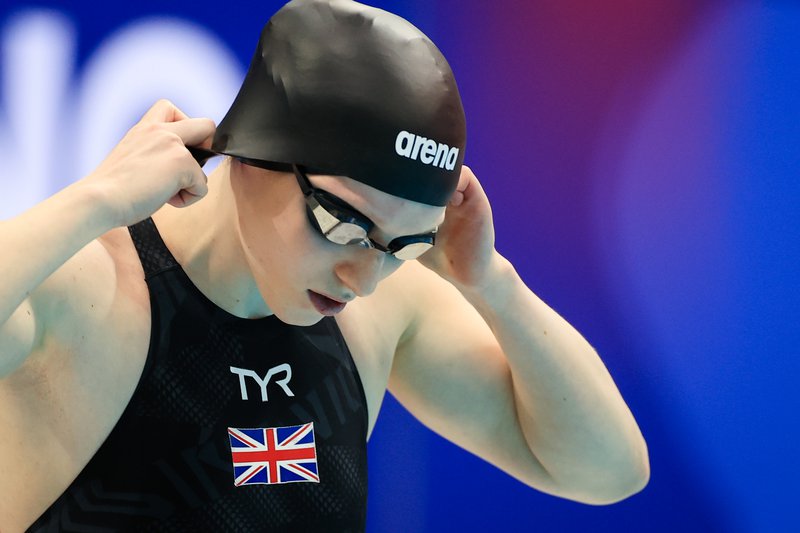 Method
Get started by roasting the asparagus - placing the stalks, 1 tbsp of olive oil, pinch of salt and pepper on a baking tray and roasting them in the oven at 180 C for 15 minutes.
Heat the remaining 2 tbsp of oil in a large pan over a medium heat. Cook and stir the onion and celery for about 5 minutes, or until tender. Season with salt and black pepper and stir in the garlic and risotto rice and cook for two minutes more.
Pour the white wine into the rice mixture, stirring constantly until evaporated. Then one ladleful at a time, add the hot chicken stock, allowing it to absorb before adding more while continually stirring (will take about 20 minutes!).
Meanwhile with your asparagus roasted, cut into 2.5cm pieces and and stir into the rice mixture in it's final couple of minutes on the heat.
Remove from the pan from the hob, mix in the parmesan cheese, lemon juice and lemon zest and serve immediately. 
Check out our athletes' diverse range of recipe options across on the Fuel My Friday page HERE