Create your own Chinese takeaway taste with #FuelMyFriday, as European medallist Conner Morrison brings you a super quick salmon egg fried rice recipe.
The University of Aberdeen swimmer has been back at the top of his game in 2021, claiming a second European silver medal of his career in Madeira ahead of a debut Paralympic Games where he made the final of the SB14 100m Breaststroke.
With the 2022 Para Swimming World Championships taking place the same venue as Conner's recent European success, and the countdown to Paris 2024 underway, we checked in to ask for one of the cookbook favourites he turns to to fuel his training and racing. Over to you, Conner...
With long hours of training it's always good to have a quick and easy recipe to turn to at the end of the day. With this one you can get it from fridge to plate in under half an hour - so you're even going to beat any takeaway delivery options!
Ingredients

2 tbsp soy sauce

2 tbsp honey
2 boneless salmon fillets
3 tbsp vegetable oil
3 garlic cloves
1 red chilli
2 spring onions
2 eggs
300g cooked white rice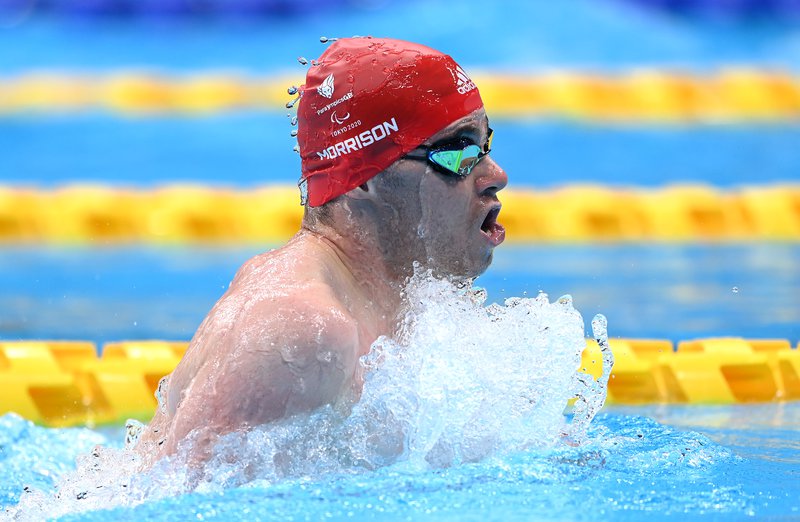 Method
Start by mixing the soy sauce and honey together and brushing it all over your salmon fillets.
Line a small baking tray with foil and cover with 1 tbsp of the oil. Place the salmon on the tray skin-side down and bake in the oven for 10-12 minutes in an oven preheated to 180 degrees.
Thinly slice the garlic, chilli and spring onions, before adding into a large frying pan in which you've heated the remaining oil and cook over a medium heat for 1 min. 
Next turn the heat up and add two lightly beaten eggs. Let it set for a minute, then stir with a wooden spoon to break them up and add the rice. Stirring often, cook over a medium-high heat for 5 mins.
When the salmon is ready, take it off the skin and flake it with a fork in the baking tray, mixing it with the caramelised soy and honey juices. Stir it through the rice and season with salt if required. 
Serve into bowls immediately - and the fish skin should be nice and crispy too, so if you like it, crumble over the finished dish and enjoy!
Check out our athletes' diverse range of recipe options across on the Fuel My Friday page HERE