What better way to start a new year by fuelling your training like a world-class athlete? This week on #FuelMyFriday, European Champion Abbie Wood brings you her recreation of her favourite Pad Thai recipe, will you be giving it a go?
Fresh from capping off 2022 in the 25m pool at Melbourne's World Championships, Abbie is aiming to kick on further in 2023, and her nutrition will continue to be right at the centre of that. Whilst the Loughborough athlete loves to order her favourite recipe, she also enjoys recreating it herself, as the sweetness of the sauce combines with the savoury noodles, leaving you satisfied and perfectly fuelled...
Ingredients:
150g dried rice noodles
2 garlic cloves
2 chicken breasts
50ml chicken stock
1 red chilli (add more to serve)
40g spring onions (to garnish)
2 eggs
50g roasted peanuts
Splash soy sauce
2 tbsp fish sauce
½ tbsp siracha
2 tbsp tamarind paste
1 tbsp brown sugar
½ lime, juiced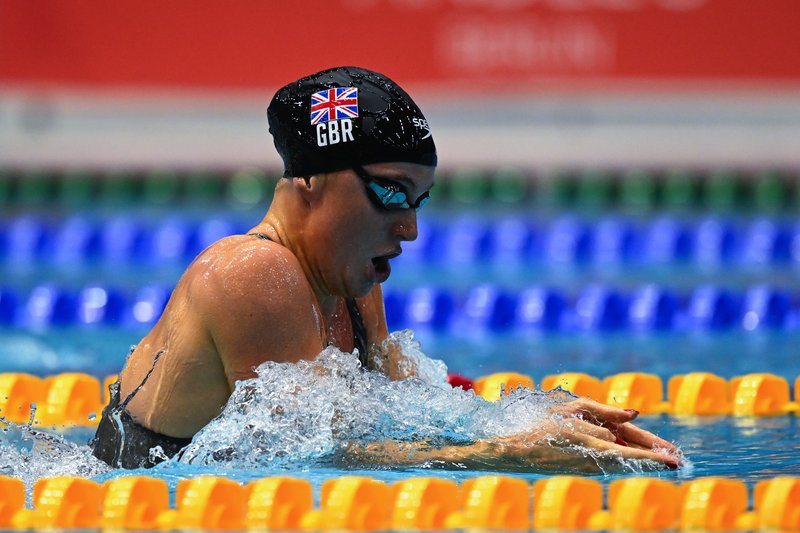 Method: 
Soak noodles as per packet instructions or until al dente, make sauce in advance by combining fish sauce, siracha, tamarind paste, brown sugar and lime juice and mixing well
Finely chop garlic and chilli and add to an oiled pan over a medium heat, frying until softened, before adding sliced chicken and frying for a further 5 mins until golden
Add in your soaked noodles, chicken stock and your pre-prepared sauce and fry over a higher heat until the sauce has reduced slightly
Make a well in the middle of the pan, crack 2 eggs into the centre and scramble to your liking, before combining well with the noodles in the pan
Finely chop your peanuts and toss through the noodles
Split into two dishes, add desired garnishes and enjoy!
Check out our athletes' diverse range of recipe options across on the Fuel My Friday page HERE, and the top recipes from last year HERE