A truly warming, wintery dish to aid recover and fuel your sessions through tough Winter training blocks! Scott Gibson's Chicken, Chickpea and Apricot Tagine is sure to give you the perfect blend of sweetness, spice and warmth, as well as providing a high amount of protein for Fuel My Friday.
Fresh from competing in the Berlin leg of the FINA Swimming World Cup, Backstroke-specialist Scott Gibson showed us his recipe that has become a tasty staple of his diet, especially during the cold winter months. Arguably offering the perfect blend between taste and nutrition, this is sure to be one to add in to your Winter diet...
Ingredients:
Serves 3-4
5 chicken breasts
2 peppers
2 crushed garlic cloves
1 large brown onion
1 tin tomato soup
1 tin chickpeas
100g sultanas
100g chopped apricots
8-10 medjool dates
chipotle suace
paprika
cumin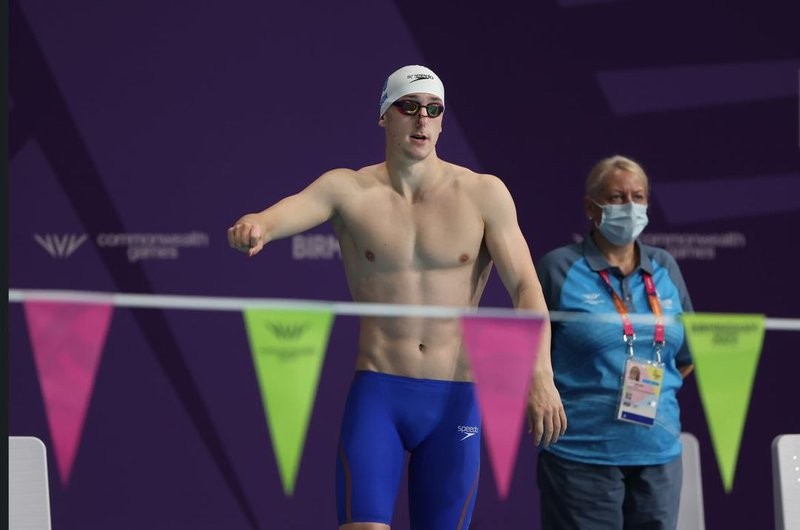 Method: 
Dice an onion and add to an oiled pan with garlic, a dash of paprika and cumin

Add your diced chicken breast once the onion begins to brown

Add peppers, sultanas, dates, and apricots (all chopped), along with a drizzle of chipotle sauce once your chicken is almost cooked through

Add a tin of tomato soup and heat through

Rinse chickpeas and add to pan

Reduce heat to low and cover for 25-30 mins, stirring occasionally

Add coriander and flaked almonds

Serve with rice, couscous or on its own, and enjoy!!

Check out our athletes' diverse range of recipe options across on the Fuel My Friday page HERE

[Header image credit: Chicken and Winter Squash Tagine by Everyday Dorie; Body image credit: Ian MacNicol and Scottish Swimming]