When you're fitting meals in and around training, time can often be of the essence! This week Josie Zillig serves up a simple healthy stir fry you can get from pan to plates in next to no time at all.
European Junior bronze medallist Josie Zillig knows all about life at a fast pace, particularly as diving off the 10m platform she'll reach speeds of around 30mph! So when getting in from training, what does the Crystal Palace diver opt for to refuel from a hard days work?
Over to you Josie...
I really like this stir fry recipe because it's really quick to just throw it all in a pan after training and know you've got a healthy but exciting meal.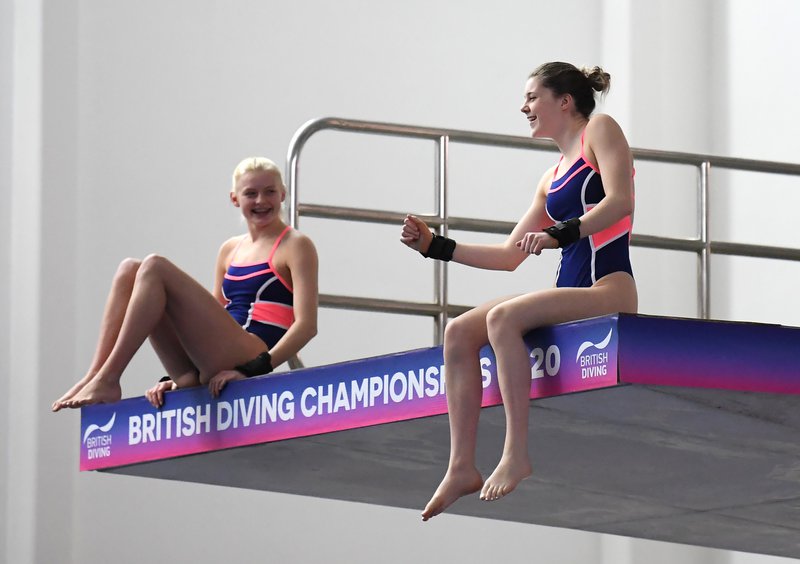 Ingredients:
400g fresh egg noodles
240g boneless salmon fillets
3tbsp soy sauce
1 tablespoon grated ginger
2 pak choi, sliced into fine wedges
120g edamame beans
2 small carrots, cut into sticks
2 peppers, roughly sliced
4 spring onions, finely chopped
Method:
Start off by combining the ginger, 2tbsp soy sauce and a splash of oil in a bowl to create a marinade, before adding the salmon and toss to coat. Set aside for 5-10 minutes to marinate (A great time to continue chopping up your vegatables!)

Place a wok on the hob with a little splash of oil and set to a medium heat. Cook the salmon fillets for 3 minutes on each side and then remove from the pan and flake into pieces.
Next with a splash more oil add the pak choi, edamame beans, carrot, peppers and spring onion to the pan and stir fry for 3-4 minutes.
Add the flaked salmon back in, along with the fresh egg noodles and a final 1tbsp soy sauce. Toss over the heat until warm through and ready to serve.