The aquatics community has come together in many special ways during this pandemic to thank and show gratitude to the role of key workers in everything they do.
With so many stories to choose from, the shortlist for this award highlights standout efforts from three athletes who passionately put their time into giving back to our NHS and key worker community earlier this year.
Rhys Davies
Pembrokeshire County swimmer Davies, a finalist in the Men's S14 100m Backstroke at the 2019 World Para Swimming Championships, works in a local boat building business alongside his swimming. With a shortage of visors for NHS Staff and other front line workers during the pandemic, his employer began to diversify to provide essential supplies and asked staff members if they could provide voluntary hours to help produce visors for the local community.
Rhys efforts amounted to a whopping 10000 visors to support local hospitals and care homes over the lockdown, and was duly shortlisted at the UK Sport PLx awards in the social impact category.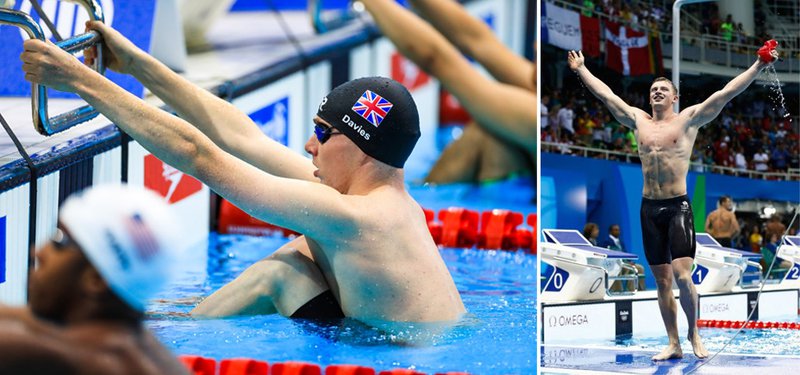 Adam Peaty

The fastest 100m Breaststroker the world has ever seen (now over both long and short course!), swapped the pool for pedals in April as he rode 100 kilometres in his garden as part of a community exercise challenge to support NHS staff, volunteers and patients.
The Olympic champion also raffled the swimming trunks he wore to win the 100m Breaststroke gold medal at the Rio 2016 Games, raising a total of more than £13,000, which was donated directly to the NHS to purchase essential equipment required to fight the COVID-19 outbreak.
Tully Kearney

World Champion para-swimmer Tully Kearney got busy on her sewing machine and joined the 'For The Love Of Scrubs' campaign, making face masks, scrubs and scrub bags for NHS nurses earlier this year.
The laundry laundry bags to given to staff at her local hospital meant they could take their work clothes home safely and wash them without removing them from the bag, as the Graeme Smith train athlete utilised leftover material from the collars, bandanas and bow ties for cats and dogs she previously made and sold online.
Voting has now closed, please refer to the main 2020 awards page for results information.