British Swimming is fully committed to the principles and practice of equality of opportunity for all. We consider the aquatic disciplines provide "sport for all".  They can and should be made accessible to everyone, to the greatest extent possible.
The nominees for this award have truly embodied those values in 2020, going above and beyond to champion aquatics as a sport where everyone is welcome.
Josh Rudd
The English Institute of Sport and British Swimming Performance Lifestyle advisor has been a driving force behind the launch and developing of the Pride in Water network this year.

In his professional capacity, Josh offers assistance to elite athletes in a variety of ways, such as providing advice on personal finances, securing accommodation, and talking about their mental health, effectively supporting an athlete to understand themselves holistically as individuals rather than just as sports people. Conversations within British Swimming and the EIS, along with UK Sport, encouraged Rudd to develop his idea for a Pride network with a primary aim to create a safe space for LGBT+ members and allies alike to connect with other similar people across the sports and further support members to be themselves.
Alice Dearing
Marathon swimmer, Alice Dearing continues to gear up for the Olympic qualifying event that has been postponed until May next year, but has spent 2020 making important impacts outside of the water.
Alongside her University work and involvement with the Women's Sport Trust's 'Unlocked' campaign, perhaps most notably Dearing helped co-found the Black Swimming Association earlier this year - an organisation that in partnership with Swim England are focused on increasing the participation from BAME communities across aquatic sports.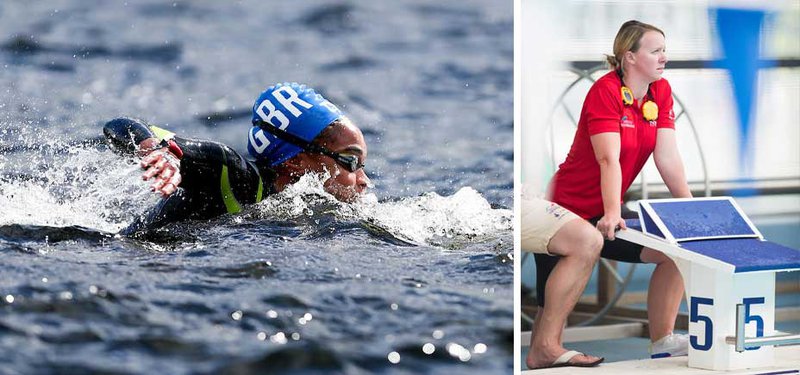 Mel Marshall
The National Centre Loughborough Lead Coach has a string of accolades and awards to her name as a result of her outstanding work coaching some of Britain's elite swimmers, and has been a constant voice of encouragement to women looking to follow in her lead and work in the high performance sport environment. 
This has been furthered with Marshall playing her part alongside six of the UK's top female Olympic and Paralymnpic sport coaches in UK Sport's bid to boost representation, offering knowledge and experience with up-and-coming coaches in a mentorship role.
Voting has now closed, please refer to the main 2020 awards page for results information.