Thinking of trying out a new breakfast option this weekend? Why not try out this easy-to-make baked oats recipe, courtesy of Abbie Wood for this week's #FuelMyFriday? 
Loughborough University athlete Wood is fresh from a return to competition at last week's Manchester International Swim Meet, where she set new personal bests in the 200m Individual Medley and 200m Breaststroke, whilst also taking a victory in the Women's 200m Freestyle contest.
The 22-year-old had been one of Britain's breakout performers at the International Swimming League in 2020, when the individual medley specialist adapted well to the Budapest bubble, helping New York Breakers reach the competition's semi-finals.
When she is at home, Wood has one go-to breakfast recipe - so we'll let her talk you through it. Over to you, Abbie...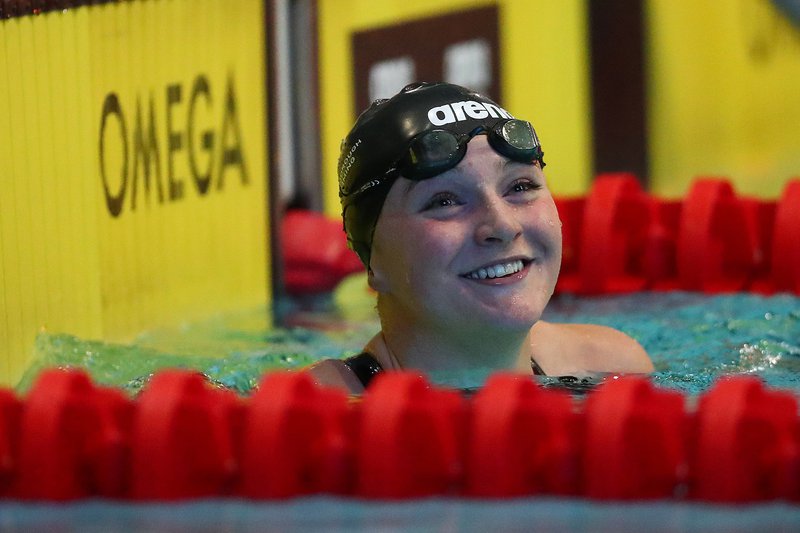 I really like baked oats for breakfast ahead of a busy day of training in the pool. This is a delicious recipe, and you can either go for fruit or chocolate chips in the mixture, depending on what you'd prefer. I then eat the finished thing with some vanilla yogurt. 

Ingredients
60g rolled oats, blended

1 egg
1 banana, mashed
1 tsp baking powder
1 tsp vanilla extract
Chocolate chips/selection of fruit, chopped
Method
Blend the rolled oats down to a fine consistency.
Mix the blended oats, egg, vanilla extract and baking powder in a bowl.
Add the mashed banana and the chocolate chips or chopped fruit into the mixture and stir until well mixed.
Transfer the mixture to an ovenproof dish and bake for 15 minutes at 180 degrees celsius.
Remove from the oven, allow to cool slightly and then serve with a helping of fresh vanilla yogurt.
Check out our athletes' diverse range of recipe options across on the Fuel My Friday page HERE