Feel like some comfort food? Nothing does the trick quite like a plate of bangers and mash. This weeks Fuel My Friday puts a slight twist on a favourite of the nation.
Para-Swimming sensation Ellie Challis was named as the winner of SportsAid's prestigious One-to-Watch Award at the back end of 2019, capping a year in which she broke a world record and won a bronze medal on her international debut at the World Championships in London. 
This week she's provided the inspiration for Fuel my Friday as together we serve up a slight twist on a national classic.

Over to you Ellie...
Sausage and mash has been a long time favourite. It really reminds me of when we used to go on a family holiday to a caravan park in Yarmouth and my Uncle would make it for us.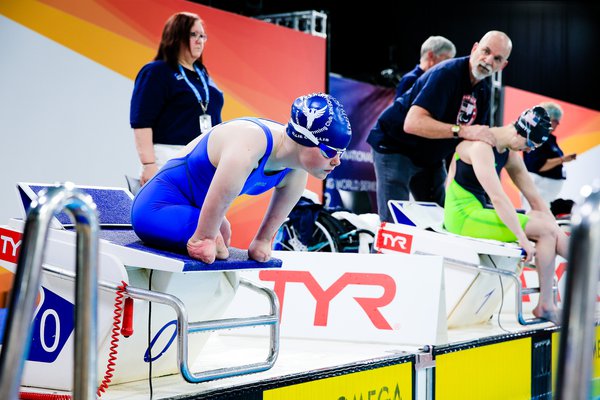 Ingredients (serves four)
6 potatoes
½ cup warm milk
2 tbsp butter
Salt and black pepper
8 sausages (of personal choice!)
2 tbsp olive oil
100g cherry tomatoes
½ red onion
2 tbsp chopped parsley
Zest of 1 lemon
Method:
Peel your potatoes and cut into even sized pieces before putting on them on to boil in salted water for between 25-30 minutes, or until soft.
Meanwhile cook the sausages of your choice to package instructions in the oven.
Drain the potatoes through a colander and pop back into the pot. Turn the hob down to a low level so that they don't burn, and add the milk, butter and seasoning before mashing well.
To make the salsa, chop up the cherry tomatoes and slice the red onion and mix together and season.
Next for the gremolata, mix the parsley, lemon zest and the olive oil.
Serve it all up with the sausages on top of the mash with the salsa and gremolata.

---

Rob Hobson, Head of Nutrition at Healthspan says:
"Sausages are a great source of protein and vitamin B12 which helps to reduce tiredness and fatigue. If you are limiting your intake of processed meat (which is advised) why not try a plant-based option made from tofu, beans, pulses or lentils which also offer a great source of fibre."