Looking for a quick and easy meal idea? Then this tasty dish from diver Desharne Bent-Ashmeil is bound to score straight ten's! 
The Dive London athlete recently secured a treble haul of British Elite Junior springboard titles in Plymouth, with her performance in the Girls A 1m Springboard at the championships breaking the former British junior record points tally.
This week for #FuelMyFriday, we asked the 2019 European junior champion what meal she pulls out the recipe book after a days training. Over to you, Desharne...

This is one of my quick, effective refuelling meals - it provides a good balance of carbohydrates, protein and vegetables helping you to bounce back after a tiring session at the pool.  
Ingredients

250g canned mackerel fillets in tomato sauce
200g tricolore fusilli pasta
1 onion
120g green beans
80g frozen sweetcorn
1 red pepper
50g baby spinach

Grating of parmesan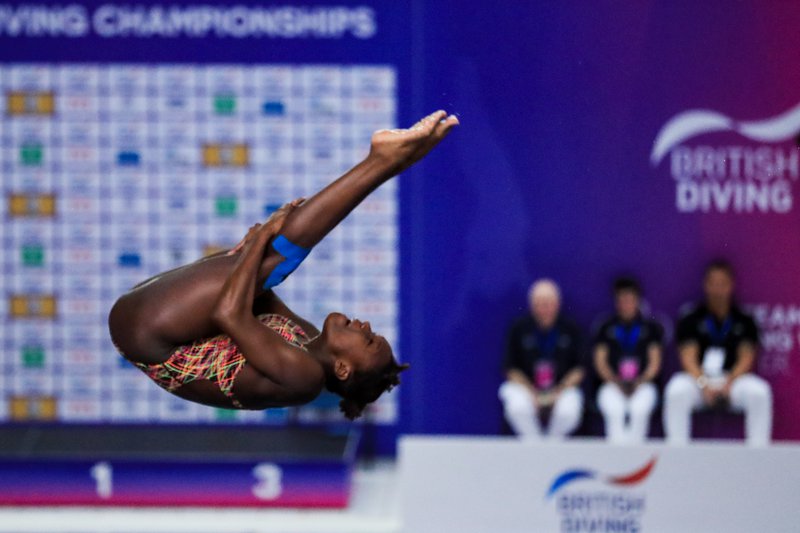 Method
Get underway by bringing a pan of lightly salted water to the boil, cooking your pasta for 10-12 minutes.
Trim and half the green beans, and along with the frozen sweetcorn add to the pasta five minutes into it's cooking time. Drain off in a colander once cooked.
Finely slice the onion and red pepper. Heat up a frying pan with a little oil and fry off the onion on it's own for 2 minutes, then with the red pepper for a further 3-4 minutes until softened. 
Add the fish and tomato sauce to the pan, breaking the mackerel fillets into chunks with a wooden spoon as it heats through (if too dry add a couple tsp of water).
Finally, keeping the frying pan over a low heat, mix in the pasta and sweetcorn and stir through the baby spinach, allowing it to wilt slightly before serving up into bowls with a grating of parmesan. 
Check out our athletes' diverse range of recipe options across on the Fuel My Friday page HERE