Pre-training snacks can be a crucial source of energy for athletes - so four-time Paralympic medallist Jessica-Jane Applegate's quick and easy #FuelMyFriday recipe could be a valuable addition to a swimmer's cook book.
Applegate became Paralympic champion in the Women's S14 200m Freestyle at London 2012, before securing two silvers and a bronze in Rio four years later. 
With her attentions now firmly fixed on qualifying for the Tokyo Games next summer, getting the most out of every training session is important for the City of Norwich competitor - and these no-bake energy balls can help her do just that. Over to you, Jessica-Jane...
These are a bit of a different snack, but they are really simple to make, require very few ingredients and you don't even need to bake them! They are ideal as a pre-training boost, although I sometimes have them after training as well!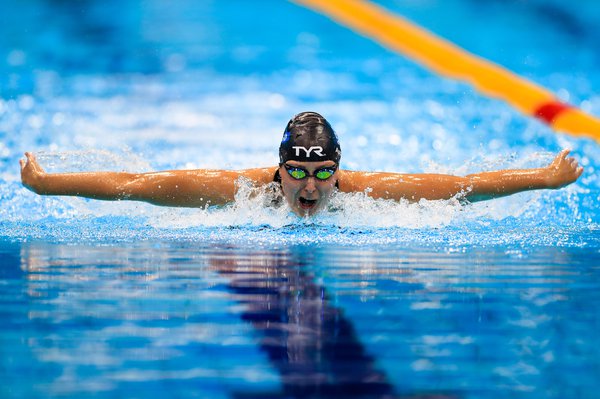 Ingredients 
1/2 cup dark chocolate chips
1/2 cup ground flax seeds
1/2 cup smooth or crunchy peanut butter
1/3 cup honey
1 tsp vanilla extract 
Method
Combine all the ingredients together in a bowl. 
Arrange the mixture into small ball shapes.
Arrange the energy balls on a baking sheet and refrigerate until set - that should take about one hour.
Enjoy! 
Check out our full Fuel My Friday back catalogue on the British Swimming Health Hub...