Nobody needs an excuse to celebrate National Fish and Chip Day - but Joe Litchfield is on hand to provide an alternative to the much-loved classic just in case! 
The Loughborough University athlete - who clinched Men's 50m and 100m Backstroke wins at the Edinburgh International Meet earlier this year - is back in training as attentions begin turning to 2021.
So what is Joe's go-to recipe to cook up when it comes to fitting it around a swimmer's busy schedule? It's over to him...
One meal I like to do quite often is this one, salmon fillets with honey and mixed herbs, with roast diced potatoes on the side. It's delicious, full of flavour and you can mix and match the vegetables you do with it too to keep it different. 
Ingredients
For honey salmon
2 salmon fillets
1/4 tsp paprika
1 tbsp butter
1 garlic clove
2 tbsp honey 
1 tbsp water
Lemon juice
Salt and pepper
Oil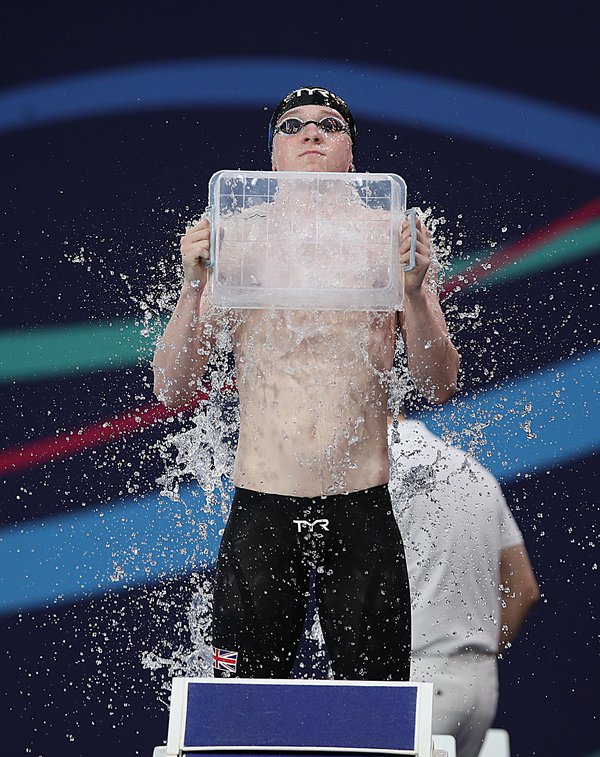 For diced potatoes
400g potatoes
2 sprigs rosemary
2 sprigs thyme
2 garlic cloves
Salt and pepper
Oil
Method
Peel and chop the potatoes into small cubes. Place them into a saucepan of boiling water and part boil for five minutes. 
Drain potatoes then place them on a baking tray, drizzle in oil and place in the oven, pre-heated to 200 degrees celsius, for 25-30 minutes. 
Season the salmon with the paprika and salt and pepper. Heat the butter and garlic in a pan, before adding the honey, water and soy sauce. 
Add the salmon fillets to the pan with the herbs, cooking until golden. Turn to ensure both sides are covered in the juices and salmon is cooked through. 
Place the fillets on a separate baking tray and into the oven for five minutes.
Remove salmon fillets and potatoes from the oven, serving with any vegetables of your choice.