Triple world champion Reece Dunn is ready to serve up a delicious #FuelMyFriday recipe that is his go-to meal at home and when eating out too.
Reece enjoyed a stunning debut season on the international stage in 2019, culminating in him winning three golds, one silver and recording a trio of world records at September's World Para-Swimming Championships in London. 
With the Tokyo Olympic and Paralympic Games now pushed back by 12 months, preparations are very much ongoing for the biggest competition of them all. So what will Reece be using as one his regular recipes to cook up ahead of training sessions? Over to him...
This is one of those meals where I don't necessarily follow an exact recipe, I just go with it, really. It's simple, tastes so good - plus it's my go-to at Wagamamas when we go there! 
Ingredients 
1 pack fresh egg noodles
150g cooked and peeled king prawns
50g bean sprouts 
1 spring onion, chopped
1 garlic clove, diced 
1 ginger root, diced
200g chicken thighs, diced 
1 litre chicken stock
1 tsp cornflour 
3 tbsp soy sauce 
Sesame oil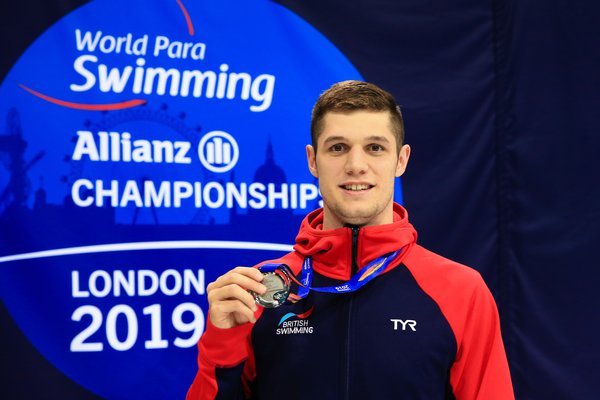 Method 
Toss the noodles with sesame oil and then aside for later use. 
Season the diced chicken in a bowl with the cornflour and a pinch of salt and pepper. 
Stir fry the ginger and garlic for 30 seconds, then add the chicken mixture, turning regularly to cook through. Add in one tablespoon of soy sauce. 
Remove the chicken mixture from the pan and set aside, then pour the chicken stock into the pan. 
Add the beansprouts and cooked prawns to the stock for one minute, then remove. 
Serve up the noodles before ladling on some stock and adding the chicken mixture, as well as the cooked prawns and beansprouts. 
Season with the remaining soy sauce and chilli flakes if required. 

Rob Hobson, Head of Nutrition at Healthspan says:
"Prawns are not only a great lean source of protein to help build and repair muscle tissue, but also one of the richest sources of selenium.  This mineral acts as a powerful antioxidant in the body which helps to keep your cells healthy."