If Sarah Vasey fancied celebrating selection to her first Olympic team with a takeaway, here's a homemade alternative courtesy of the Loughborough National Centre athlete herself. 
Vasey was one of 24 Brits added to Team GB's swimming squad for Tokyo 2020 last week, thanks to her brilliant Women's 100m Breaststroke victory on the final day of the British Swimming Selection Trials in London. 
The Commonwealth champion will soon be heading out to Budapest for the European Aquatics Championships, a key preparation step ahead of the Olympics. Nutrition will play an important part along the way - and healthy, homemade versions of delicious favourites like this Chinese dish are always good options. Over to you, Sarah...
I love making this sticky sesame popcorn chicken on a Saturday night as an alternative to ordering a takeaway! It is absolutely delicious. 
Ingredients 
750g boneless chicken thighs
2 eggs
2 garlic cloves
Small piece of ginger
4 tbsp sweet chilli sauce
4 tbsp soy sauce
4 tbsp tomato ketchup
100ml cornflour
2 tbsp rice wine vinegar
Vegetable oil
3 or 4 spring onions
Sesame seeds
400g basmati rice, cooked to serve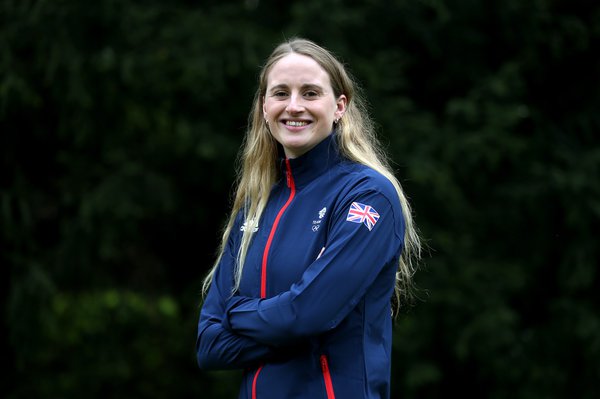 Method
Slice the chicken thighs into chunks and chop up the spring onions. 
Fill one bowl with the cornflour and crack the eggs into another. Whisk the eggs. Take each chunk of chicken, dip into the flour, then the egg, then the flour again, coating each chunk all over.
Heat some vegetable oil in a pan and add the chicken in batches to fry them until crispy. Remove and set to the side when cooked and crispy.
Pour away the excess oil from the pan, add some sesame oil, plus the grated ginger and garlic cloves. Fry for half-a-minute.
Pour in the sweet chilli sauce, soy sauce, ketchup and rice wine vinegar. Mix everything together.
Create some cornflour slurry by adding a heaped teaspoon of the cornflour to 100ml of warm water. Mix until the cornflour is dissolved, then add that to the sauce mixture and stir everything together. 
Add the chicken back to the pan with the sticky mixture and stir until everything is coated in the sauce.
Serve on a bed of rice, top with chopped spring onions and a sprinkling of sesame seeds. 
Check out our athletes' diverse range of recipe options across on the Fuel My Friday page HERE