Will Perry is preparing for his first senior international appearance for British Para-Swimming - but not before he serves up this week's #FuelMyFriday recipe!
Will - who trains at Northampton Swimming Club - is one of eight athletes heading to Madeira for next week's World Para Swimming European Open Championships, where he will be looking to make an impression on the international stage after showing form at April's British Para-Swimming International Meet. 
Before flying over to the Penteada Swimming Complex in Funchal, the S6 swimmer was on hand to share a family favourite from the Perry cookbook - this Thai Grilled Chicken dish. Over to you, Will...
This is definitely a firm favourite in our family, dating back from a recipe card we got in 1993! There's plenty of nutrition and fuel in there to help for intense training sessions too. 
Ingredients

4 chicken breasts, boneless
3-4 garlic cloves, chopped
2 green chillies, chopped and deseeded
200g creamed coconut
1-2 tsp ground ginger
3 tbsp soy sauce
2 tbsp caster sugar
300ml boiling water
Lime, zest and juice
Handful of coriander, chopped
Cooked fragrant rice, to serve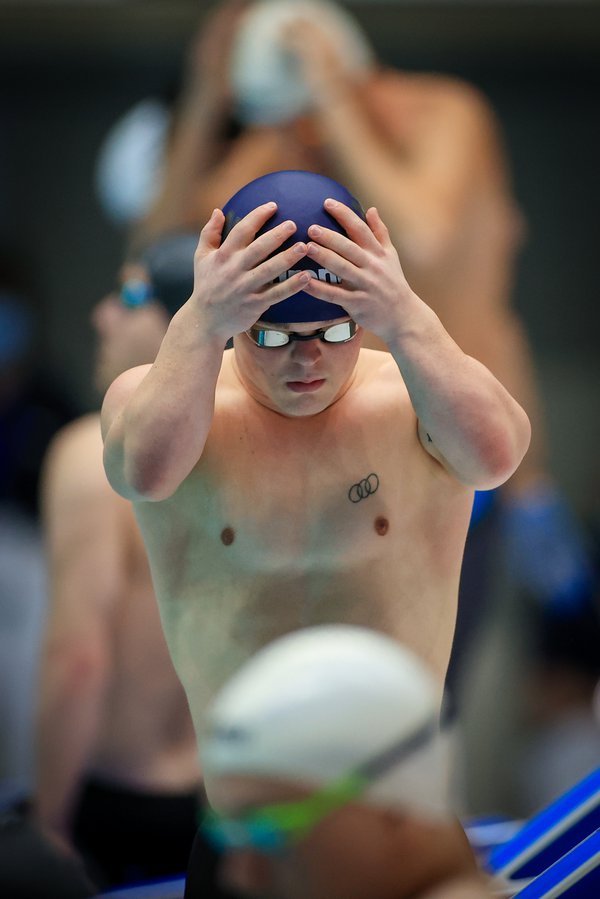 Method
Cut the block of creamed coconut into chunks and place into a bowl, before pouring the boiling water over to dissolve the blocks.
Place that mixture into a food processor/blender along with all the other ingredients, except for the chicken and the rice. Save a small amount of coriander for serving. 
Blend the mixture until well mixed and leave to slightly cool. 
Make several diagonal cuts across each chicken breast, before pouring the coconut marinade over the chicken. Cover and leave to marinate in the fridge for half-an-hour. 
Arrange the chicken breasts on to a grill pan and place under a grill on a medium heat. Spread over some of the extra marinade. 
Grill for around 15 minutes, turning occasionally and adding further marinade if you like until cooked through. Meanwhile, heat any remaining marinade in a saucepan.
Serve the chicken on a bed of rice and pour over any remaining sauce, before topping with coriander. Enjoy! 
Check out our athletes' diverse range of recipe options across on the Fuel My Friday page HERE