Olympic finalist, Alicia Wilson, produces a one pan chicken curry, packed with flavour and nourishing ingredients.
Alicia Wilson impressed with a 200m Individual Medley personal best at selection trials last year, seeing her step up onto the British senior team for the European Championships, followed by a maiden Olympic Games - reaching a final on her debut in Tokyo!
Ahead of flying over from her American training base to compete at April's British Swimming Championships, we asked the 2019 World University Games gold medallist to share the blueprint to one of the recipes that helps fuel her training and race preparations. Over to you, Alicia...
This is one of my favourite dishes to cook! It's very versatile in that you can add and use up a variety of additional veg you might have in the cupboard or freezer - just serve it up with some freshly cooked rice or toasted naan.
Ingredients

3 tbsp coconut oil

1 onion
500g diced chicken breast
3 cloves garlic
2 tsp ground ginger
2 tsp ground coriander
400ml coconut milk
1 large carrot
1 large courgette
4 tbsp Thai green curry paste
1 tbsp lime juice
30g fresh coriander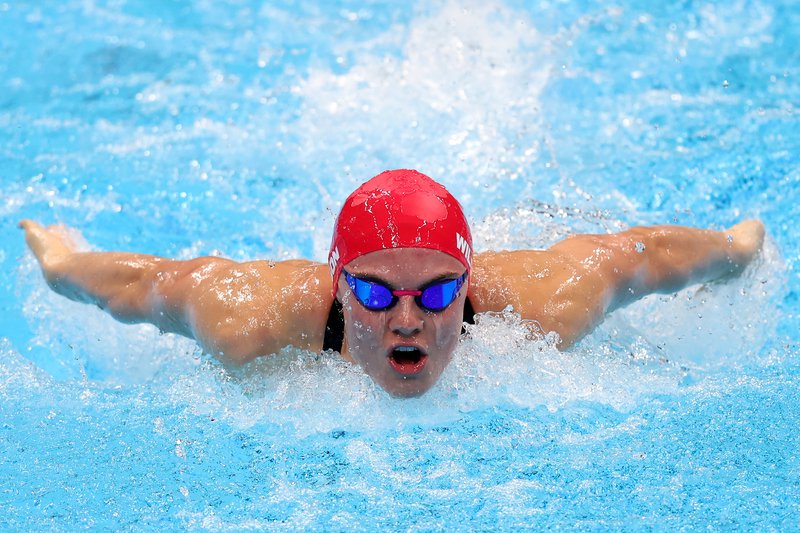 Method
Begin by prepping vegetables to make things easy as you cook! Finely slicing up your onion, crushing the garlic cloves, dicing the courgette into small pieces and coarsely grating the carrot.
Start cooking with a large frying pan over a medium-high heat, add the coconut oil and fry the onion for a few minutes until they begin to soften.
Place the diced chicken in the pan and stir often until cooked through evenly (ensuring there is no pink in the middle).
Add the garlic, ground ginger, ground coriander, and stir frequently for a further minute.

Next add the coconut milk, carrots, courgette, Thai curry paste, and stir to combine. Season with salt and pepper to taste preference and reduce the hob to a medium heat, allowing the mixture to gently boil for about 5 minutes and the liquid to thicken slightly.
Finally stir in the lime juice and chopped fresh coriander, before serving up in bowls with freshly cooked rice or a toasted naan bread - enjoy!
Check out our athletes' diverse range of recipe options across on the Fuel My Friday page HERE