Kathleen Dawson is serving up a delicious curry recipe for this week's #FuelMyFriday to help power us into the final pre-Christmas stretch of 2020.
The European Championship gold medallist is back at the University of Stirling after helping London Roar to the International Swimming League (ISL) final over a whirlwind five weeks of action in Budapest across October and November. 
It is not just in the pool, though, that Dawson goes the extra mile, as this Thai dish proves. Over to you, Kathleen...
The meal I've chosen is a Thai Panang Curry. I love this recipe because it's super tasty and gives you plenty of opportunity to include a variety of vegetables and plenty of protein too. Although it is a meal that takes a bit longer to prepare, it's 100 per cent worth it in the end! 
Ingredients
500g boneless chicken fillets, cut into chunks
2 tbsps Panang curry paste 
1 lime
1 white onion
2 peppers (I prefer red and orange)
2 spring onions
1 can coconut milk
1 red chilli
Fish sauce
1 tbsp brown sugar
Thai basil, handful
Kaffir lime leaves
Rice, to serve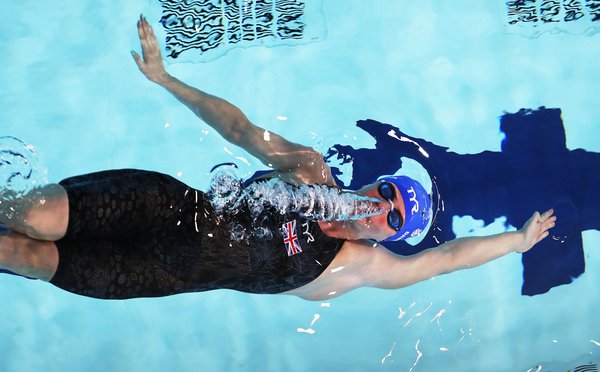 Method
Dice all the vegetables, including the red chilli and the Thai basil, and cut the chicken up into chunks.
Heat some olive oil in a large pan and fry the chicken until cooked through. Tip the chicken into a bowl, cover and set aside.
Add a little more oil to the same pan and add the onion and peppers on a medium heat until browned, before adding the curry paste and stirring through. 
Return the chicken to the pan and stir through until everything is covered in the curry paste. 
Add the coconut milk and mix it in. At this point, add the diced spring onions and Thai basil, and stir through again. 
Zest the lime into the pan before adding the juice from half of the fruit. Tip in the brown sugar and diced chilli and stir through, as well as some optional fish sauce to taste. 
Bring the pan to the boil and stir, then immediately lower the heat and add the kaffir lime leaves. 
Stir occasionally as the sauce simmers and reduces for around 20 minutes, using this time to boil your rice. 
Dish out the rice and serve the curry on top or at the side. Enjoy!
Head over to the British Swimming Health Hub section for plenty more Fuel My Friday inspiration!

Lead image courtesy of freefoodphotos.com