An 18-strong squad of British athletes are set to descend on the state of Iowa for the second leg of USA Swimming's TYR Pro Swim Series in Des Moines from 6-9 March.
---
Click here to find out when and where you can tune in to the live action from Des Moines.
---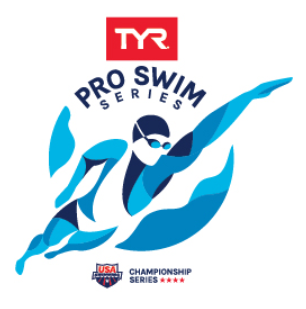 Swimmers will race at the MidAmerican Energy Aquatic Center alongside a competitive line up of swimmers from around the world. The meet also continues a succession of trips stateside by British Swimming to the Pro Swim Series stretching back to 2014 as a highly valuable platform to aid swimmer development.
British Swimming's Head of Elite Development and Team Leader for the Des Moines meet, Tim Jones, explained:
"The unique set up of the Pro Swim Series Meet enables almost every swimmer to get a second swim, with the programme featuring multiple finals across all events.
"Our group of athletes are a combined selection of swimmers from the World Class Programme as well as individuals from both Swim England's and Scottish Swimming's Performance Pathways.
"It is an exciting mix of transitioning athletes that will be looking to further establish their place within the senior ranks of British Swimming and have one eye on the upcoming World Championships in South Korea.
"Many of the group have previous international experience, with the likes of Emily Large, Jacob Peters and Nick Pyle having competed at events such as last summer's European Championships and the Gold Coast Commonwealth Games. This meet enables us to continue to provide high-level process-focussed outings early in the long course season.
"Athletes will face added challenges including a limited time for acclimatisation, given we arrive in the USA and start competing within 36 hours. The weather will also be a factor that our swimmers will have to deal with as it is expected temperatures in Des Moines are between -10 and -19 on arrival, which will push them out of their comfort zones and require great thought when it comes to race processes and preparation."
Seasoned athletes James Wilby and Molly Renshaw feature as part of the travelling British roster and will bring with them a high level of international experience.
Jones added:
"James and Molly will act as vital role models to some of the more junior athletes, whilst continuing their own individual preparations for the upcoming British Championships and Gwangju 2019 qualifier in Glasgow this April."
Athletes selected to race at the Des Moines Grand Prix:
Amy Bell
Cameron Brooks-Clarke
Tain Bruce
Harry Constantine
Chloe Golding
Joe Litchfield
Keanna MacInnes
Scott McLay
Sophie Smith