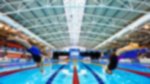 British Swimming Championships 2016
#BSC16
12 Apr 2016 — 17 Apr 2016
Britain's swimmers will go head-to-head for the right to represent their country at the Rio 2016 Games when they converge on Glasgow for the Olympic trials in April. The British Swimming Championships 2016 will be held at Tollcross International Swimming Centre where performances will determine the make-up of the team bound for Rio.
START LISTS AND LIVE RESULTS WILL BE AVAILABLE HERE

Don't miss your chance to see the British swimming elite in action this April at the Tollcross International Swimming Centre in Glasgow competing to secure a place on the Olympic team heading to Rio later this year.
This is the biggest domestic competition for swimmers up and down the country as they get to showcase their progress in front of the home crowd. Swimmers will also seal their place on the European Championships and European Junior Championships Teams. 
Check out the schedule now. Purchase your tickets below to secure your seats!
To learn more about our swimmers click here
START LISTS AND LIVE RESULTS WILL BE AVAILABLE HERE

Athletes! The most important domestic event on the swimming calendar is just around the corner. Make sure you get your entries in early to guarantee your chance to swim at the British Swimming Championships 2016.
Full details about your accreditation will be automatically sent to you to complete on completion of your entry. 
View the selection policies  here 
British Swimming Championships 2016 - Entries Closed
Entries open at:
noon on Monday 25 January 2016
Enter now
START LISTS AND LIVE RESULTS WILL BE AVAILABLE HERE

Please make sure you have requested your coaches pass ahead of the Friday 1st April deadline, further information please head to the Coaches Pass page to complete the application process:
Further information and documentation relating to the Championships download the documents now. 
Upcoming events
Watch the live stream!
Didn't manage to secure yourself a ticket, you can still catch all the action via our live stream.