For many of our athletes across the aquatic disciplines, training - in the pool, gym and dry dive - is just one important part of their busy schedules, as is the case for grassroots swimmers of all ages. 
There are some for whom another big commitment is their studies at school, college or university. One of those is double Paralympic champion Maisie Summers-Newton, who is currently working towards a degree in primary education at the University of Northampton - as illustrated in this recent athlete story with UP&GO, British Swimming's Official Breakfast Partner.
Managing the balance between elite training and other commitments such as education or employment is an important focus for athletes, with nutrition playing a key role in that balance and helping people maintain those difficult and busy timetables - so that somebody like Maisie can build towards a future career as a teacher, while still focusing on more international success in the pool.
To shed some light on exactly why good nutrition is so important for athletes going between lengths and the lecture theatre, British Swimming's Head of Physical Performance, Richard Chessor, provides his professional insight for our latest Hot Topic feature.
British Swimming [BS]: When there is the prospect of an early-morning training session followed by a few hours in the classroom or lecture hall, how important is it to fuel your body properly for that time?
Richard Chessor [RC]: It's really important! In these situations, you have to find opportunities to recover appropriately from training, while also maintaining energy and attention levels for the classroom.
Many athletes know straightaway when they've not eaten enough or been able to eat as frequently as they'd like, because they may find it harder to concentrate or can find themselves drifting off.
They will also know if they are under-fuelled when they hit the water for the afternoon training session and everything feels a lot harder than it should!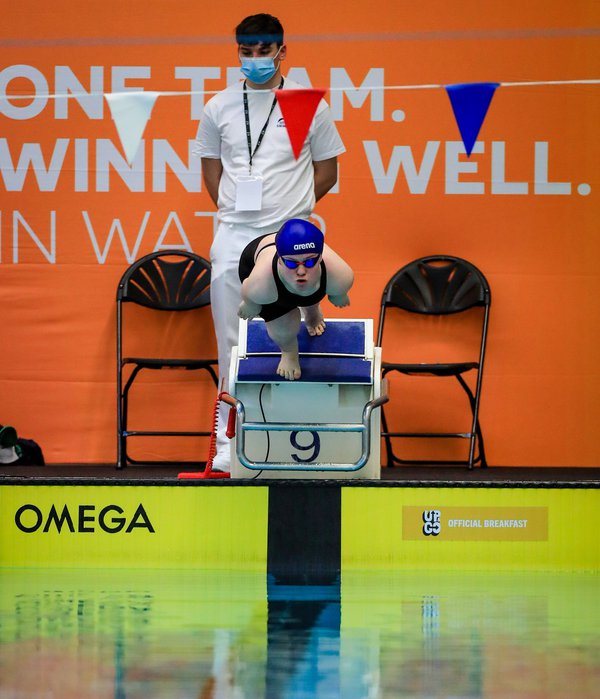 BS: Is it better to have breakfast before that early-morning training or after you are out of the pool and ahead of the day's studying or work?
RC: It all depends what you are used to, but for many athletes, they will like to eat something before morning training - and it's especially important when there is a busy day ahead.
For those athletes in education, there may be quiet days with no lectures or classes when they might choose not to eat ahead of training because they have the rest of the day to recover. But on those busy days, with little time in between commitments, they know they need to fuel both for their training efforts and study, and the best way to do that is to eat frequently through the day, beginning with an early-morning, quick and easy breakfast option.
For anyone in any walk of life who has to find their way through a busy morning in their personal schedule, such breakfast options could include a bottle of UP&GO - a milk and oat-based breakfast drink that provides a good source of protein, calcium and a host of essential vitamins and minerals which are important for recovery, energy and healthy bones.* Other good breakfast choices can be a piece of fruit, a healthy, nutritious smoothie or some wholemeal toast.
BS: Is having a busy lifestyle and rushing from the pool to school/university a good excuse for missing out on breakfast or other key nutrition opportunities?
RC: No - those are definitely not good excuses for missing meals! We've all had busy days and not been able to eat what or when we'd like, and sometimes we have to deal with the consequences.
But if you know you've got a busy day ahead, you need to plan in advance. For a lot of athletes I work with, that could mean making sandwiches or boxing up nutritious leftovers the night before and preparing post-training snacks and drinks too. For you, that might mean the healthy smoothie recipe you have been eyeing up, or a pre-chilled carton of UP&GO, left in the fridge overnight.
Planning like that means the athletes don't have to rely on sourcing food while they are busy around training or with a university lecture on the horizon, although there will be occasional times when they need to grab an extra snack or drink on the go to help keep them fuelled.
Ultimately, planning to fulfil those key nutrition opportunities is crucial in ensuring you have the energy to get you through an intense training set, an important seminar or any other commitment - and making sure you can keep up the balances between those commitments. After all, good nutrition is relevant to athletes at all levels – whether you are heading for a weekly lesson at the local pool or going through your final preparations ahead of the World Championships.
This Heath Hub article was created in collaboration with British Swimming's Official Breakfast Partner UP&GO, a healthy-on-the-go solution for when you're on the move. Find out more about our partnership HERE.
* UP&GO is high in iron, which contributes to normal energy-yielding metabolism, and high in calcium, which helps maintain normal bones.