For this month's Hot Topic, we caught up with British Swimming's psychologist Tom Bates to discuss the importance of daily routine and the benefits it can bring.
Creating healthy habits
In the increasingly fast-paced world that we live in, it is so important that we create a successful routine with healthy habits. In the absence of structure, routine and organised time management, we can easily find ourselves feeling dysfunctional and then having to deal with the consequences of this. I like to think that 'time management is life management', so if we are able to establish a clear routine, then clarity builds, boosting our confidence and aiding our concentration.
As humans, each of us need certainty about our purpose and what is expected of us, whether this be at work or a race plan in swimming; we all need to know our role and responsibility. If we are able to access that through establishing healthy habits and a good routine, then we boost internal levels of confidence because we are clear of our purpose.
Catch the zzz's
There is a lot of research about the powers of super sleep and its benefits. Between 9-12 hours of sleep is recommended to recharge, recover and repair our bodies at a neurological and cellular level. Regular bed times are an essential part of a healthy daily routine, as we use this time to recharge our energy tank to reap physiological, mental and emotional benefits.

At an emotional level, we feel more energised and fresh, our concentration improves and we can feel more efficient and absorb more information. When tired, we can feel overwhelmed and overworked with a lack of attention and focus, so catching those all-important zzz's can change these negatives into positives. 
Importance of downtime
In order to live a happy, healthy, more fulfilled life, it is non-negotiable to build in structured downtime for yourself. Whether this be to escape, relax, go to the place you love, disconnect from technology, or do the things you love such as take a walk, read a book, spend time with the people you love, try a new hobby, get outdoors or explore somewhere new.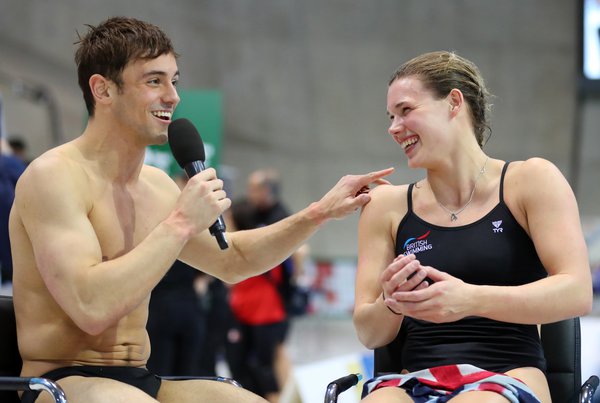 Exercise can be a great way to spend some of your downtime, by releasing endorphins to boost your mood, possibly getting vitamin D and that all important oxygen from the great outdoors.
Without this all important self-care time, our stress and fatigue levels can quickly increase. Enjoying life is something that is easily dismissed because of pressures we all face in our day to day lives. As they say, "laughter is the best medicine".
Blocking out time for cooking and eating
An important question to always ask yourself each day is: 'is what I am doing now giving me energy'? A fundamental part of daily routine is how we fuel ourselves, so it is good to schedule in time to cook, eat and enjoy a balanced diet. We are what we do, and we are what we eat, so if we are constantly stressing ourselves, that can lead to a dysfunctional routine.
We need a healthy diet and lifestyle to fuel our optimism, enjoyment, happiness and health. For me it all comes back to routine – I like to have regular meal times. A lot of people struggle with this, especially in the mornings, but it doesn't mean to have to skip a meal. 
UP&GO
 provides a convenient and nutritious on the go solution for those days when a sit-down breakfast isn't an option.
This Heath Hub article was created in collaboration with British Swimming's Official Breakfast Partner UP&GO, a healthy-on-the-go solution for when you're on the move.