For this month's Hot Topic, we caught up with British Swimming's nutritionist Tiff Afflick to discuss the importance of fibre and it's importance for health.
Why is fibre so important in our diet
First of all, what is fibre? We hear so much about it and its importance for health, but do you know what it is? Fibre is actually the starchy part of carbohydrates that our bodies can't completely digest or absorb, and it's found in plant carbohydrates such as grains and root vegetables. There are different types – soluble and insoluble, and they're both important for our health. Dietary fibre helps clear our digestive system to keep it working as it should and also encourages good bacteria to grow, so it's essential for good gut function.
Food for Fuel
We always encourage a 'food first' approach in nutrition, which means that we should all try to fuel our bodies using food rather than supplements whenever possible. So it's best to look for sources of fibre that you can add to your diet before considering supplementation. Though fibre doesn't give us energy itself, it's important for so many other reasons, such as bulking out our meals to help keep us full and also for looking after our digestive system. However a lot of the foods that fibre is found in do give us energy, because they're mainly carbohydrates. That means if you choose to eat wholegrain rice or brown bread, for example, you'll actually be fuelling yourself with carbohydrates for energy, as well as getting an important dose of fibre too.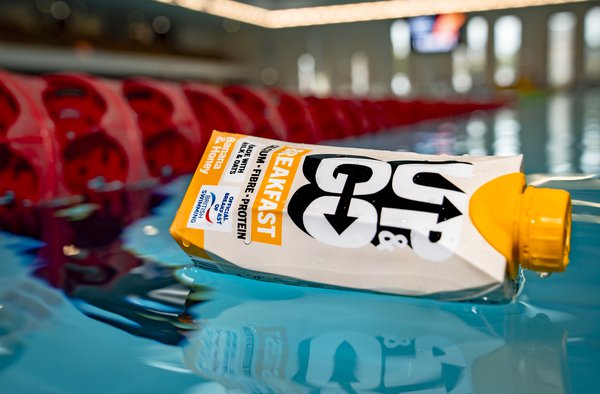 Finding Fibre
Recent guidelines from the British Nutrition Foundation recommend that we should all aim for at least 30g of fibre every single day, which is definitely achievable if you have a varied and balanced diet. Now that there is such a big focus on the importance of fibre, there are a lot of foods that have fibre added in, but there are so many natural sources that you can find too! Anything wholegrain or wholewheat – breads, pasta, cereals, rice, grains etc. – are all good sources of fibre that you can easily swap to from standard white varieties. Jacket potatoes with the skin on, white or sweet potato, and fruits such as bananas and apples are also great options for adding fibre to your diet. If you feel like you struggle to get fibre in your diet, you could also try including nuts and seeds in your breakfast, salads and yoghurt for an extra boost in fibre and texture. It's easier than you think to include fibre into your diet once you know where to find it!
One of my favourite breakfast staples for fibre has to be oats because they're naturally high in fibre, which will help keep you full until lunch time. By having a bowl of porridge or an oat-based drink like Up & Go for breakfast (it contains more than 6g of fibre per bottle!), you'll already be on your way to getting your recommended fibre intake by the end of the morning!
This Heath Hub article was created in collaboration with British Swimming's Official Breakfast Partner UP&GO, a healthy-on-the-go solution for when you're on the move.