With a busy summer of aquatics done and dusted, we're launching a new series of Hot Topics as part of our Health Hub.
To kick things off we caught up with British Para-Swimming Performance Nutritionist, Stef Shreeve, who shared her insight on why eating breakfast is so important! 

Why skipping breakfast is a no-no.
Skipping breakfast (or any meal) is not a good idea to maintain a healthy lifestyle and contrary to popular opinion it won't help you lose weight. You'll likely miss out on essential nutrients and you may end up snacking more throughout the day because you feel hungry and fatigued.
Think of your body as a car – you couldn't drive anywhere without any petrol in the tank, so make sure you have a balanced breakfast to kick start your day.

Get children eating breakfast
Getting kids into the habit of eating breakfast is important. Breakfast is a great opportunity to help your kids on the way to 5-a-day, as well as providing them with essential proteins and carbohydrates. Milk and yoghurts are great sources of calcium and protein, which help with bone and muscular development, whilst cereals and fruit provide energy sustaining carbohydrates to keep them going and feeling full for longer.

---
My top three breakfast choices
I love a bircher museli for breakfast; it's quick to prepare the night before, so great for those mornings you don't have much time. I typically use a Tupperware pot and add 50g oats, a grated apple, 2tbsp Greek yoghurt, 1 tsp chai seeds, 25g mixed seeds, 1tbsp sultanas and 100ml milk. Mix it together and soak overnight and you'll have a ready-made, nutritious breakfast come the morning.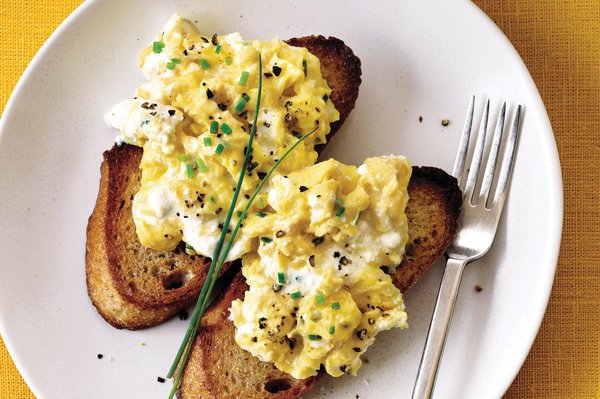 Scrambled or poached eggs on toast is a great quick breakfast for adults and children alike. Go for wholemeal bread for that energy sustaining carbohydrate and eggs are high in protein so help fill you up for longer. Add half an avocado or some roasted cherry tomatoes for a portion of vegetables.
For mornings where you are running out the door, a smoothie and wholemeal toast is a good option. Here's my favourite recipe: 1 frozen banana (skin removed before freezing), 75g frozen blueberries, 150ml semi-skimmed milk and ½ tsp vanilla extract – blend together and you're good to go.
---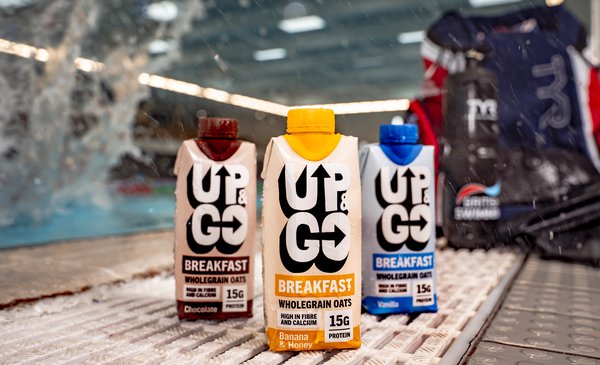 Another great breakfast option comes courtesy of British Swimming's official breakfast partner, UP&GO, which is perfect for those really early mornings where all you can manage is a quick breakfast.
UP&GO is a breakfast drink that provides a good source of protein, calcium and a whole host of essential vitamins and minerals that are important to maintain a healthy lifestyle. It's also a great post training snack - with carbohydrate to replenish the glycogen that has been depleted during your exercise and high in protein to support speedy muscle recovery.
So there you have it, some fab top tips from Stef! Be sure to pay the Health Hub another visit next month for the latest Hot Topic.
This Heath Hub article was created in collaboration with British Swimming's Official Breakfast Partner UP&GO, a healthy-on-the-go solution for when you're on the move.